The 2022 NFL Draft will be a great event for teams to start building for their future. Here is the Evan Neal 2022 NFL Draft Profile.
Evan Neal Background
Position: Offensive Tackle
Size: 6-foot-7, 350 pounds
Class: Junior
2021 stats: Consensus First Tea All-American
Neal was tabbed as a potential star years ago and played to his potential at Alabama. Now, he is in the 2022 NFL Draft.
As one of the top players in the country in high school, Neal decided to attend Alabama for his college career. He played left guard as a freshman in 2019 and helped the Crimson Tide to an 11-2 record and a win in the Citrus Bowl. Neal moved to right tackle for the 2020 season, where he helped Alabama go undefeated and win the National Championship. For the 2021 season, Neal played left tackle and was a consensus First-Team All-American. With Neal's help, Alabama was able to make the National Championship Game.
Following the National Championship Game, Neal declared for the 2022 NFL Draft. He is currently projected to be a top-five pick in the 2022 NFL Draft.
Evan Neal Strengths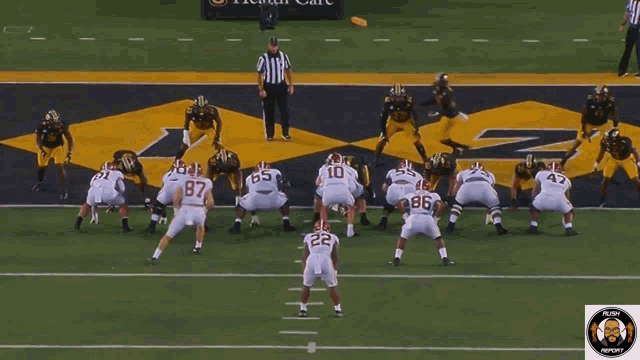 Neal is a huge offensive tackle at 6-foot-7 and 350 pounds. With his frame, he has really good strength to help him win most of his one on one matchups. To go with his size, he has tremendous length. His length makes it very difficult for defenders to shed his blocks and harder for them to get to the quarterback. He can longarm rushers trying to get to the quarterback.
For his size, Neal is pretty athletic. He has good quickness and can beat a defender to an initial spot. Neal can also get to the second level decently well and then can sustain blocks there. He has decent flexibility to help with some of the edge rushers who try to bend around the edge, although his size makes it tough for them to get around too.
His strength is incredible, which may be a given with his size. He can absolutely move defenders out of the way in the run game to clear big holes. Neal can sustain blocks for extended periods of time because of his grip strength as a pass blocker. He can physically overpower strong pass rushers and speed rushers alike.
Evan Neal Weaknesses
His lateral mobility isn't the greatest. Moving in one direction, Neal moves well for his size. If he has to redirect, he can give up a lot of ground. When pass rushers do moves that take them inside-out or outside-in, they can beat him with their change of direction.
To go with his problems with lateral mobility, he also loses balance too much. This happens when defenders get him to move in different directions, but Neal also lunges at times in the running game. He needs to trust his technique and let defenders come to him.
Neal sometimes has trouble picking up blitzers. Teams can confuse him by sending blitzers from different areas. He reacts a second too late, and with his problems regarding lateral mobility, the defender can oftentimes slide right past him.
Projected Draft Range: Top 5 Pick
Make sure to check out our brand new NFL Draft page for more content like the Evan Neal 2022 NFL Draft Profile!
You can like The Game Haus on Facebook and follow us on Twitter for more sports and esports articles from great TGH writers!