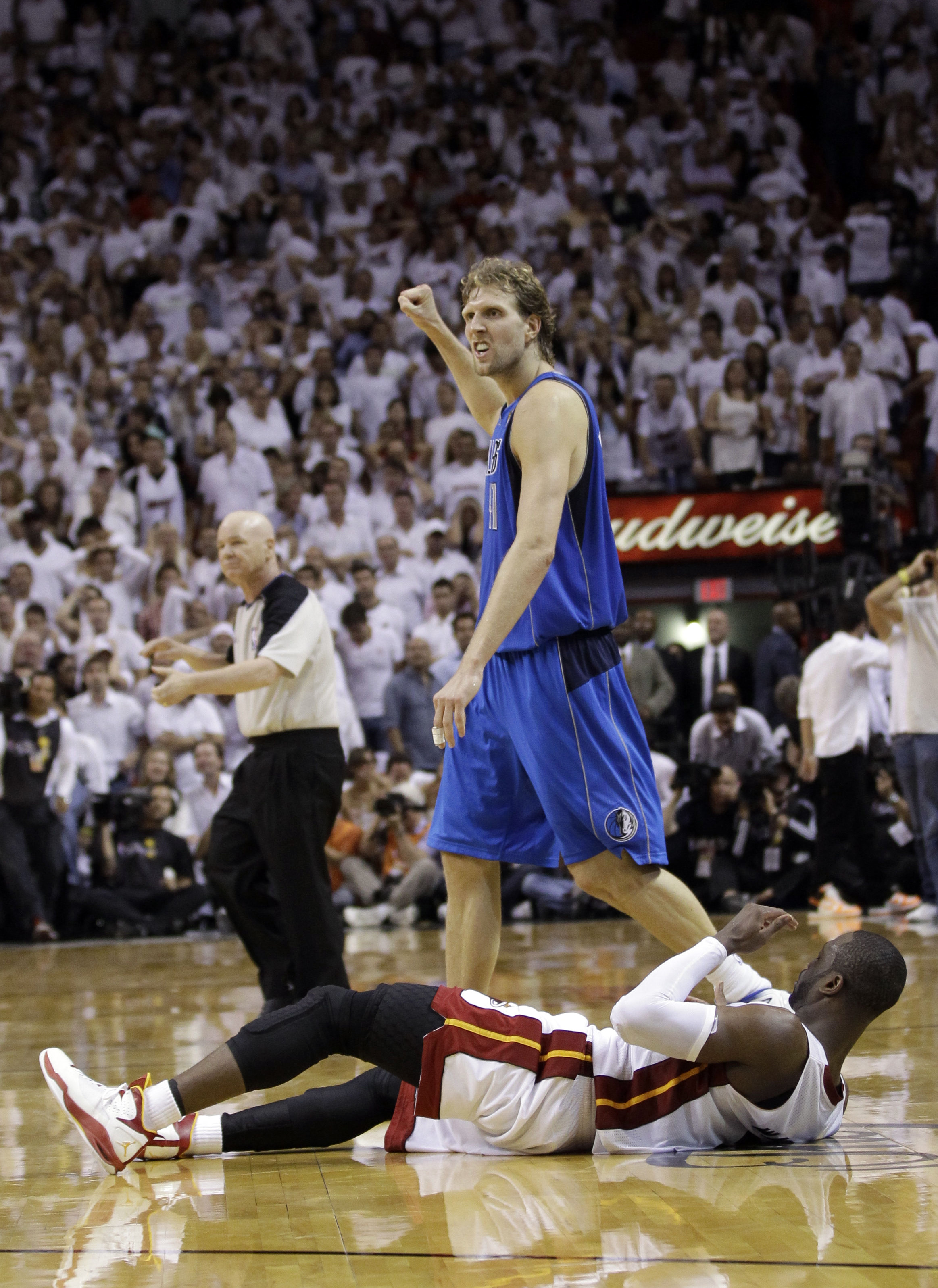 An NBA franchise tag would make the league better. Here's why.
Fans, including myself, watch sports primarily for entertainment. Part of that entertainment is watching players give everything they have and compete with each other for a championship. One of the reasons I love viewing sports is because we usually don't know what's going to happen. Even in basketball when there were previous super-teams, there was still a chance that they could lose. For example, the "Big 3" Miami Heat lost the 2011 Finals to the Mavericks and the stacked 2004 Lakers lost to the Pistons.
However, the Warriors have taken this to another level, signing Kevin Durant two years ago and Demarcus Cousins this year. Golden State, in my opinion, now has the best point guard, shooting guard and center in basketball. They also have the second best player in the league overall at small forward and a Defensive Player of the Year rounding out the starting five. Through these additions, the Warriors made themselves impossible to compete with.
This takes all the drama out of the NBA, and is making a lot of fans uninterested in watching basketball. Last year, we knew the Warriors were going to win the championship, but at least there was a ray of hope that the Rockets could upset them. But now if Cousins is healthy, there is no way Golden State is losing multiple games in any series.
How to make NBA more competitive
There isn't really a way to stop teams from signing unrestricted free agents, even if it makes them too good like the Warriors. David Stern was only able to stop the Lakers from trading for Chris Paul was because at the time, the NBA owned Paul's team, the Hornets.
However, there is something the NBA can steal from the NFL: Adding a franchise tag. This allows teams to keep a player who is set to become an unrestricted free agent in the offseason. Particularly, teams in small markets who don't typically attract marquee free agents would benefit. Since they normally can't sign star players, can't they at least hold on to the ones they draft and develop?
If the NBA wants to use the franchise tag similarly to the NFL, it could set the salary at whatever the max is for that player during that season. This would allow teams to keep their superstars but also make sure they only tag players who they believe are worthy of a max deal.
The argument against NBA Franchise Tag
The biggest argument against implementing an NBA franchise tag is that it brings no benefit to the players themselves. They would be forced to stay with their original teams, decreasing mobility. Further, because teams would only tag players in position to sign for the max anyway, players' salaries would stay the same.
I have a solution to this problem so that players could also potentially benefit.
First of all, the NBA franchise tag salary could be (maybe 10-20 percent) more than the normal max salary. In addition, the contract could include a player option for a second year under the same salary. In that case, teams must be willing to people they tag for possibly two years under a huge salary. The players lose mobility, but make more money and have an extra year of job security in case of injury.
The NBA could also place a maximum of the number of times a team can franchise tag a certain player. The player would still be able to eventually leave to another team, but the opportunity to form super-teams would decrease drastically.
There could be another non-exclusive franchise tag, making the player a restricted free-agent. The original franchise tag salary here could be lower, maybe around 75% of the max. But in this case, the player could still talk to and sign a contract with another team. However, if the player does agree to go to another team, his original team can match his contract. Otherwise, the new team must give the old one its next two first-round picks to partially offset their loss.
Franchise Tag would have stopped Warriors domination
There are some recent scenarios where an NBA franchise tag would have been extremely useful for organizations. Specifically, it could have prevented the Warriors from becoming the juggernaut of all juggernauts and removing all drama from basketball.
In a totally unexpected move two weeks ago, All-NBA center Demarcus Cousins signed a one-year, 5.3-million dollar contract with the defending champion Golden State Warriors. Since his salary is so low, the team didn't even have to cut or trade any of members of their current roster. Although Cousins most likely won't return from his Achilles injury until January, this move all but confirms that the Warriors will once again win the NBA championship.
If the franchise tag had been in place, Golden State would still be a great team but not untouchable. The Oklahoma City Thunder would have certainly franchise tagged Kevin Durant. He would not be on the Warriors right now and the entire dynamic of the NBA would be completely different.
Even if the tag was implemented after KD signed with Golden State, the New Orleans Pelicans would have used a non-exclusive tag on Cousins. They offered him a 2-year, 40-million dollar deal before rescinding after he originally declined. I assume the Pelicans would've been willing to give him a one-year, about 23-million dollar deal. The Warriors probably wouldn't have been willing to give him that money, especially if it meant losing first-round picks.
Better Late than Never
Whatever plan they choose to use, Adam Silver and his contemporaries need to implement an NBA franchise tag. It will ensure an increase of competition and make more games worth watching. The Players Association should agree. This will certainly provide more of them with a chance to win a championship, not to mention the possibility for stars to make extra millions.
Fans would the ones to benefit the most from this. This is important, considering we are the ones that drive sports industries. More competition means more fans will watch basketball and more fans means more money for the NBA and players.
Looking at Golden State's recent free agent acquisitions, there is nothing to suggest they won't continue to add top-tier talents. So the sooner the NBA implements a franchise tag, the better it is for all parties involved.
Featured image by ClutchPoints
You can "Like" The Game Haus on Facebook and "Follow" us on Twitter for more sports and esports articles from other great TGH writers along with Pranay! 
"From Our Haus to Yours"