On Saturday morning in the US, Japan bested Team USA's baseball club in the gold medal game for baseball. This marks the first time Japan has won gold in the sport. Japan was able to beat the US with just two runs. Thanks to impressive pitching, that is all they needed.
Once In A Lifetime Moment For Team Japan
When events were being announced for the 2020 Olympics in Tokyo, baseball made a return. The sport had not been in the Olympics since 2004. Its return in Tokyo was inevitable though with the love for the sport in Japan. Baseball fans eagerly anticipated a potential battle between Japan and the US at these Olympics. Fortunately that is exactly what they got.
Japan being able to secure gold on home soil makes their win all the more special. With baseball not a mainstay at the games, it may be awhile before any baseball program can try for gold again. But for now, team Japan can celebrate, even without a crowd.
The team absolutely earned it, especially their pitching staff. Japan's starter, Masato Morishita was able to go 5 innings into the game, only allowing 3 hits and striking out 5 American batters. The bullpen took it from there and continued to stonewall the US. Japan's pitchers only allowed one extra-base hit the entire game if more proof is required that they were stellar.
Disappointment For Team USA
For team USA, its players still come home with a silver medal. However, to players it will still feel as though they are leaving Tokyo empty handed. Team USA and Japan had already played in the Olympic tournament before this game. In that match-up, the US blew a close a close lead to Japan in the 9th inning. Japan would then walk it off in extra-innings. The Americans hoped to learn from their mistakes and beat Japan this time around.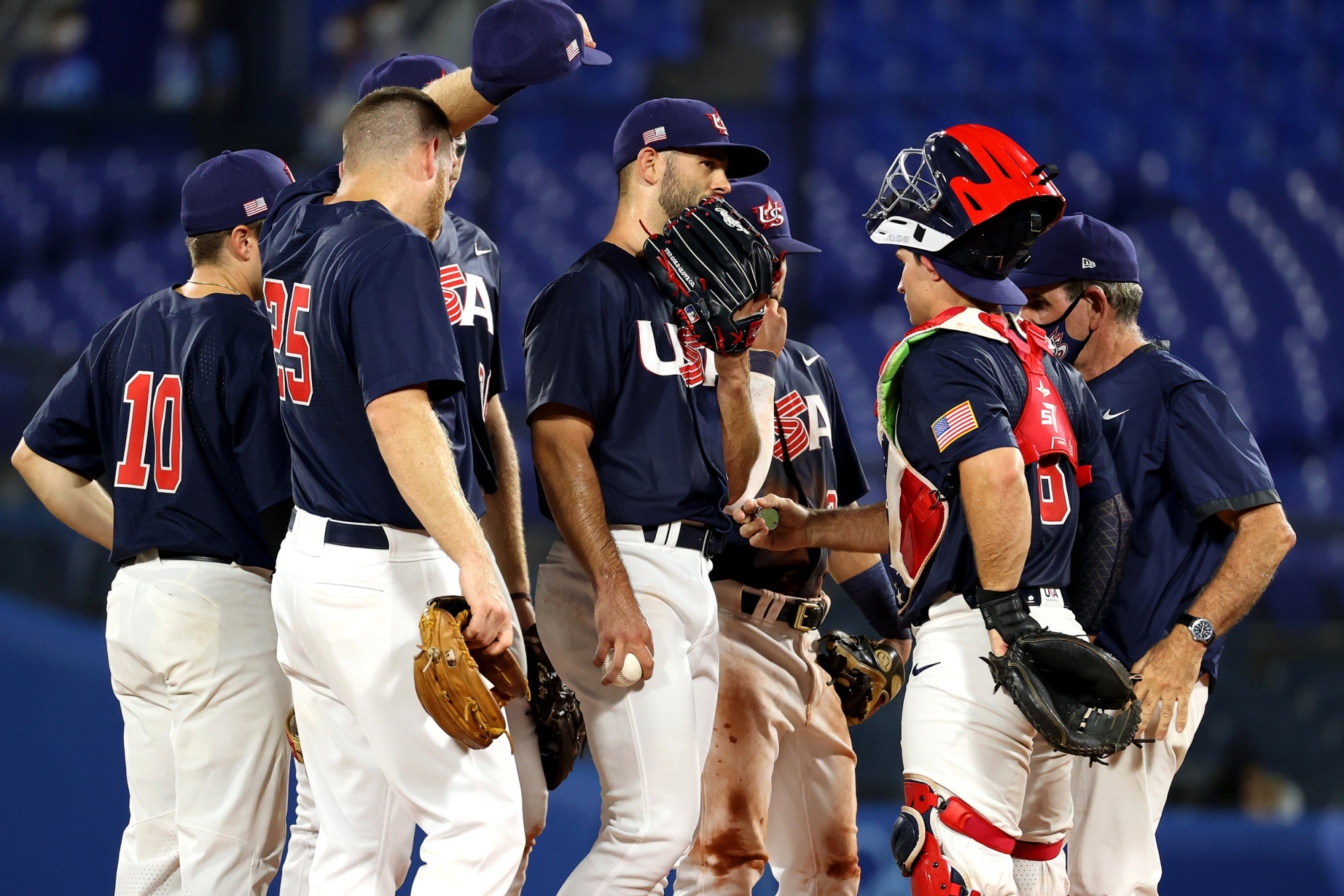 With a team made up of young prospects and American NPB players, everyone on team USA had something to prove. Unfortunately, Japan stood in their way and absolutely would not budge. Japan did have plenty of young players on their team as well, but plenty more Japanese players had years of experience. With names such as Masahiro Tanaka leading team Japan, it almost seemed as though the Japanese team was poised to win from the start.
This may have been the only shot at a gold medal for most of the American team. Even if baseball does make a return for the 2028 Olympics in Los Angeles, there's no telling what that tournament will look like. Even for the young prospects, there is no telling where they will be in seven years. Who knows, perhaps since 2028 is in LA, the MLB could allow their players to enter the tournament like the NPB had in Tokyo.
Thanks for reading about Olympic Baseball! Game stats provided by olympics.com. You can like The Game Haus on Facebook and follow us on Twitter for more sports and esports articles from great TGH writers like RJ!
'From our Haus to yours'