Major League Baseball released the schedule for the 2020 season Monday, with Opening Day on July 23rd. Because of the COVID-19 pandemic, teams will play 60 games, with 40 against divisional opponents and 20 against regional interleague teams. Here's how the Rockies schedule lines up.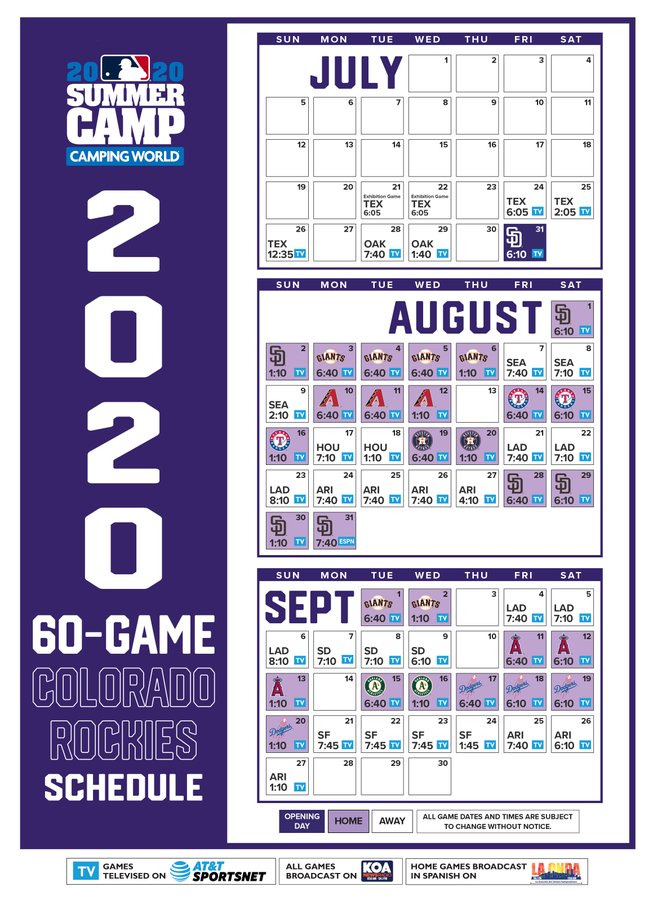 Their home-opening series against the Padres will be key to setting the offensive tone at Coors Field. If they can carry a winning record into September, they'll have the benefit of facing the Giants 6 times, possibly allowing them to gain ground in a Wild Card race.
Featured image and Schedule courtesy of Colorado Rockies.
For more updates and stories, go to our MLB page!
You can like The Game Haus on Facebook and follow us on Twitter for more sports and esports articles from great TGH writers!