Riot Games announced that "Call of the Mountain" would be the next expansion for Legends of Runeterra. This expansion is set in the Targon region and with it will come all new champions and non-champion cards. The first of which will be Taric, the Shield of Valoran. Check out his card trailer below.
[Related: Legends of Runeterra Patch 1.7 Notes]
Let the stars be your shield. Play Taric and six more champions on August 26 with the new expansion: Call of the Mountain. pic.twitter.com/lmqH3pZY9l

— Legends of Runeterra (@PlayRuneterra) August 12, 2020
It will be interesting to see if all of the new champions released will be a part of the Targon region. When the Bilgewater Expansion came out, the Legends of Runeterra team added one new champion for each of the known regions. Then they added five for Bilgewater which brought all the champion counts up to an even five across the board.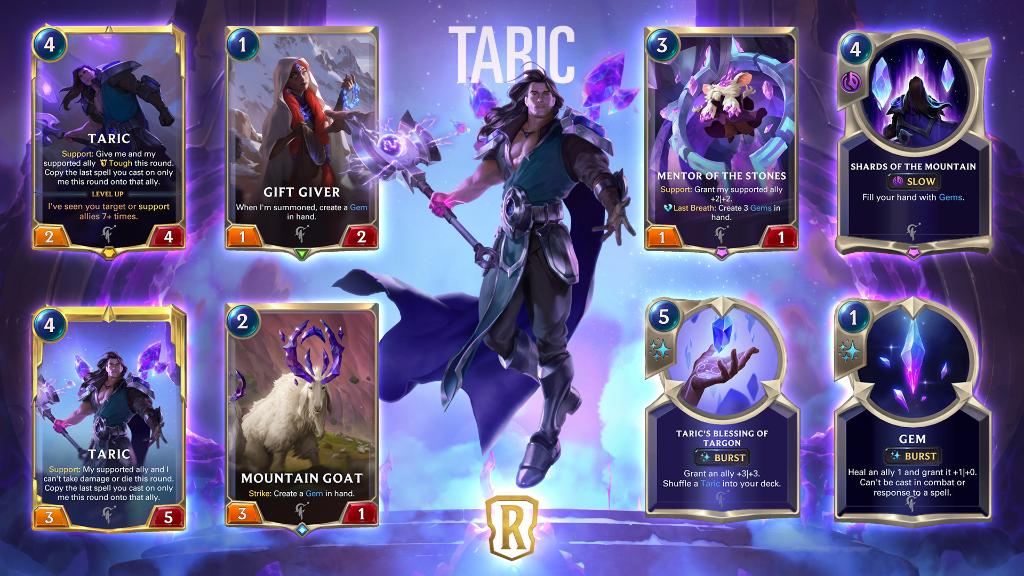 It seems possible that they will add six Targon champions and then a random seventh to one of the previous seven regions. Then with the three champions getting added in each of the two subsequent expansions to "Call of the Mountain", they add one to each of the remaining six regions giving all eight regions six champions.
No matter what they do, the next couple weeks will be fun as more cards are revealed for Legends of Runeterra's newest expansion, "Call of the Mountain". Keep it here at The Game Haus for all the updates as the new cards are revealed.
---
Stay Connected
You can 'Like' The Game Haus on Facebook and 'Follow' us on Twitter for more sports and esports articles from other great TGH writers along with Robert!
"From Our Haus to Yours"