Introduction
If you've ever been a fan of the LCS before, chances are you've seen Andy "Smoothie" Ta take the stage. Hailing from Alberta, Canada, Smoothie is a longtime veteran support player in the North American scene. He's had his share of successes as a break-out star, but has yet to win an LCS title.
But Smoothie's hoping to change that (and more) with a new outlook for 2020— starting with some non-League of Legends goals.
"So out of game, my resolution is- well, it's always just been to get really fit," he explains. "Like just enough to have abs, you know, that's always been my goal. I don't know why, but I was a really fat kid at some point. It's just been really hard living in L.A. Like, there's so much good food around you, and everyone always wants to go out to eat."
He also has some goals in mind with his new team this season.
"For in-game, obviously- winning with CLG," Smoothie furthers. "Getting to Worlds, getting to the finals, or winning the finals, even. And just making my legacy on CLG. So far, they've been really great to me. I want to give back, and I want the fans to be proud of the CLG we've made so far."
Making His Mark
For Smoothie, making a legacy isn't just about winning— it's about getting to the highest level of play that he can.
"I haven't really been able to make my legacy in the LCS. I think that when I'm playing well, I'm really good enough to be here," he ponders. "But I'm always hard on myself, because if I was good enough, I would be winning right now, right? I would be at the top of the pedestal, and my legacy would be imprinted in the LCS."
The 22-year-old first started his pro career in 2015, but made the biggest waves during his time with Cloud9 in the following years. Since then, Smoothie's consistently been a top-rated player, but he believes that he could be doing even better.
"I feel like I've been kind of dropping off after my really good split on C9 in 2016. I think my standard of play has gone down," Smoothie laments. "For me, my expectations for my standard of gameplay has always been really high. But I haven't gotten back there yet. So I'm always in a constant struggle every single day to get back. I'm just a super try-hard by nature, and I'm really competitive with myself and my peers. So yeah, it's just about getting up there again, and making my mark on the LCS."
Of course, winning it all has still been elusive throughout Smoothie's career, and a legacy wouldn't be complete without a championship victory. So it's almost unsurprising when Smoothie says he'd rather win the LCS over making it out of groups at Worlds.
"Okay, so, for me specifically, I've been out of Worlds groups twice," he unravels. "So like, you know, I've been there, done that. You know, it's always great— going to Worlds, competing against the best teams, and winning. But for me, I've gotten second place in North America so many times, and I've always come this close to winning it all. Like with TSM, we were up 2-0 against TL [in the 2019 Spring Split Finals] and got reverse-swept. And that was a gut-wrenching feeling at the end."
During his time in Cloud9, Smoothie reached the LCS finals three times – during 2016 Summer, 2017 Spring, and 2018 Summer. In 2019, he joined TSM and reached the Spring Finals of that year. All four times, Smoothie failed to secure the victory and the title. 
But despite these failures, he thinks of these losses as learning experiences.
"Playing with TSM and C9 was pretty different. Obviously, both those teams each have a legacy of winning, so I got to experience how life was on teams like that," Smoothie reminisces. "It was really nice. Everyone was really passionate, everyone really wanted to win, and everyone used every waking minute to better themselves in some way. So that work ethic and what ways of how different teams approach the game was really interesting to see. Because from C9 to TSM to CLG, they all vary in how they approach practice, how they draft, and how they play the game."
This kind of experience isn't common for most LCS players, but Smoothie has been flexible throughout change— and simply good enough to play for multiple different teams over the years.  
"Getting to experience all of that was really cool to me. I mean, that's not the reason why I've been changing teams, to gather that experience, or whatever."
He laughs, then continues. 
"But it's always a new experience. And you know, eventually, everything will come together and hopefully, it'll come together at CLG too."
New Team, New Teammates
Smoothie joins his sixth new organization in the form of CLG for the 2020 LCS season. He's genuinely excited to play with his new team and feels refreshed by the chill dynamic.
"Our team is really light-hearted," he explains. "It's really nice to be able to lose scrims and still have the same mentality after winning scrims. Even if we lose, we're just like, "Oh damn, we're trolling guys, we would never do this on stage," you know? It's both good and bad sometimes, but for the most part it's good, because it feels really easy to talk to everybody about their mistakes in-game." 
Smoothie repeats, "It's really light-hearted. No one's really taking it to heart if you critique them, and that's such a positive that I didn't really have from everybody on other teams. So yeah, it just feels really easy to talk to my teammates, and that's going to be a really positive thing in the future for sure."
CLG swapped two of their players during the off-season, first trading support player Vincent "Biofrost" Wang to TSM in exchange for Smoothie. What followed next was one of the bigger moves of the transfer period, as CLG opted to trade midlaner Tristan "PowerOfEvil" Schrage to FlyQuest in order to pick up former world champion Min-Ho "Crown" Lee from Immortals.
The new roster seems like an upgrade overall, mostly in part to their new support player's strong in-game communication and leadership skills. CLG hopes that Smoothie can be the key to help bring the team together, and Smoothie is excited to work with his new teammates.
"I think Trevor "Stixxay" Hayes is probably the most exciting for me to work with," he states. "I think he's really good, but nowadays, he's like a diamond in the rough. He had his pop-off season in 2016 when he won the LCS Spring Split finals and went to MSI with CLG. But the game has evolved so much since then, so now, it's always about which team can adapt to the meta and which team can learn the fastest."
He continues, "It's been a really gratifying experience playing with him, because he's really open to playing a lot of games with me. If I have an opinion, he'll listen to it and try stuff out with me, so that's really nice. He's very light hearted too, but it's not to say that he's not trying hard or anything like that. Everyone our team really wants to win."
Another Journey
So far, CLG hasn't found immediate success on-stage. Nevertheless, Smoothie is confident that his team will soon find their stride— they just have to solve some small things along the way. One concern includes communication barriers, but the support player isn't too worried.
"We have two Korean players who I'd say are pretty shy, even though they're really great players," he explains. "I've seen a lot of greatness from their mechanics' standpoint with Crown and Hyeong-Min "Ruin" Kim. But I think it's hard to get on the same page a lot of times because they have an idea how to play the game, but it's hard to vocalize it, and I think it's something that we're working on. And there's so much time between now until Summer Split, which really matters, right? So by the time that comes, I expect CLG to really be a force to be reckoned with."
Because the 2020 season places implications for Worlds qualifications solely on the Summer Split, Smoothie plans on using the Spring Split as an opportunity to grow with his new team.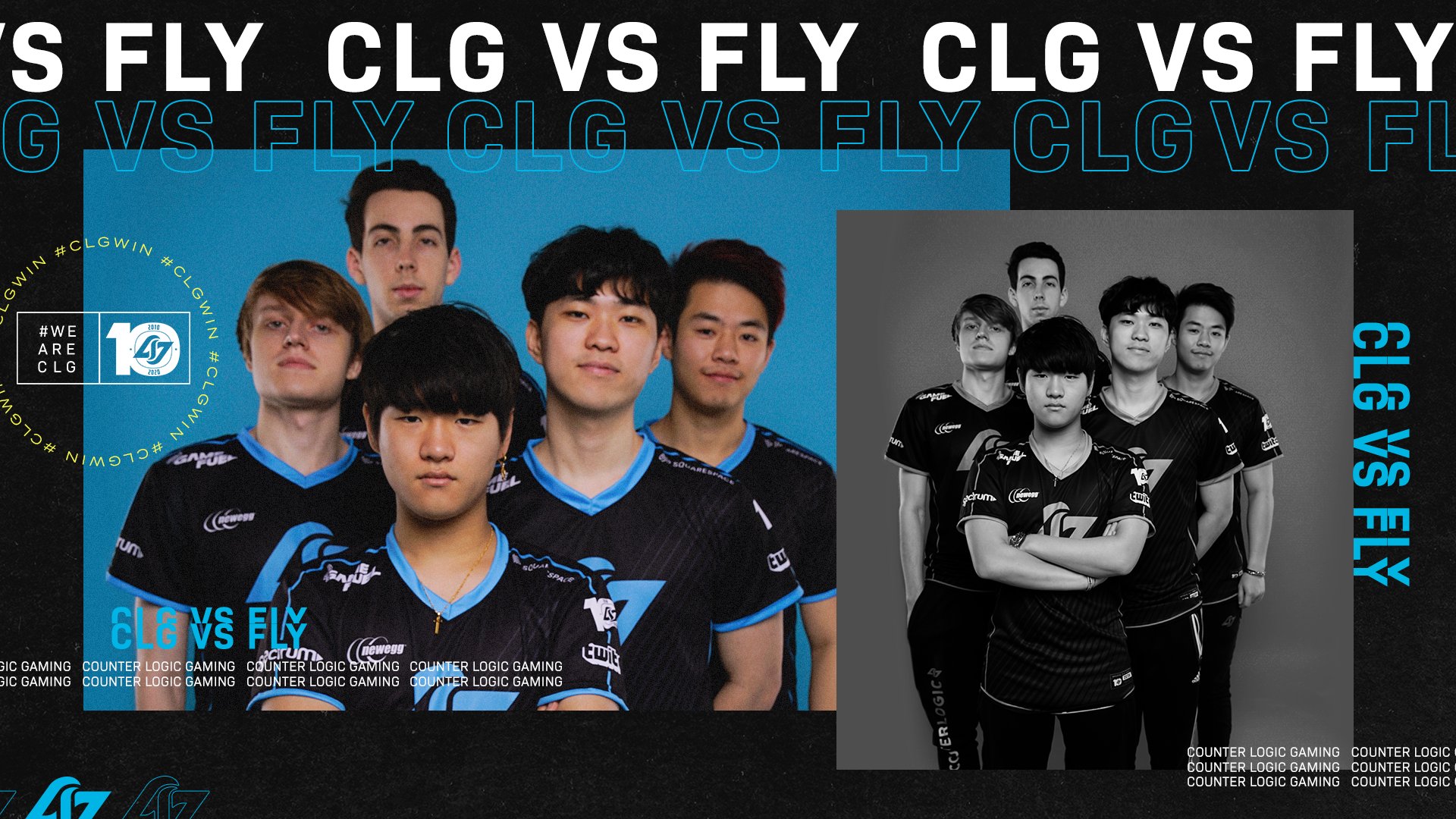 "My short term goals, for now, would be just to fix those language barrier issues and just getting the team on the same page in-game," he contemplates. "Out of game, we all get along really well. It's really fun to be around these guys, and going to the playoffs, going to finals, that'd be great."  
Smoothie takes a brief moment to think, then carries on.
"But, you know, for me, just getting as good as possible and going for a really strong run at the Summer Split would be optimal. I really do think that this team can do it if we play our cards right, since everyone's grinding and really wants to win, which I can definitely feel from this team. Nowadays, everyone is putting in their part and grinding, and I can really see the effort that people are putting in – including the staff, too. And that's a really great sign that everyone wants us to go places."
CLG started out their season with an 0-2 week with losses Dignitas and FlyQuest. Smoothie just hopes that the fans aren't too discouraged yet.
"I know it's probably going to be a rough early season for CLG, but at the end of the day, we've seen pretty good results in scrims," Smoothie concludes. "We just need to get this communication thing fixed, and by the time the playoffs come, I think that we'll be a really strong team. So just give us some time, and trust that CLG knows what they're doing."
Smoothie closes out his thoughts on CLG with just a single sentence.
"I really have a lot of hope for this team."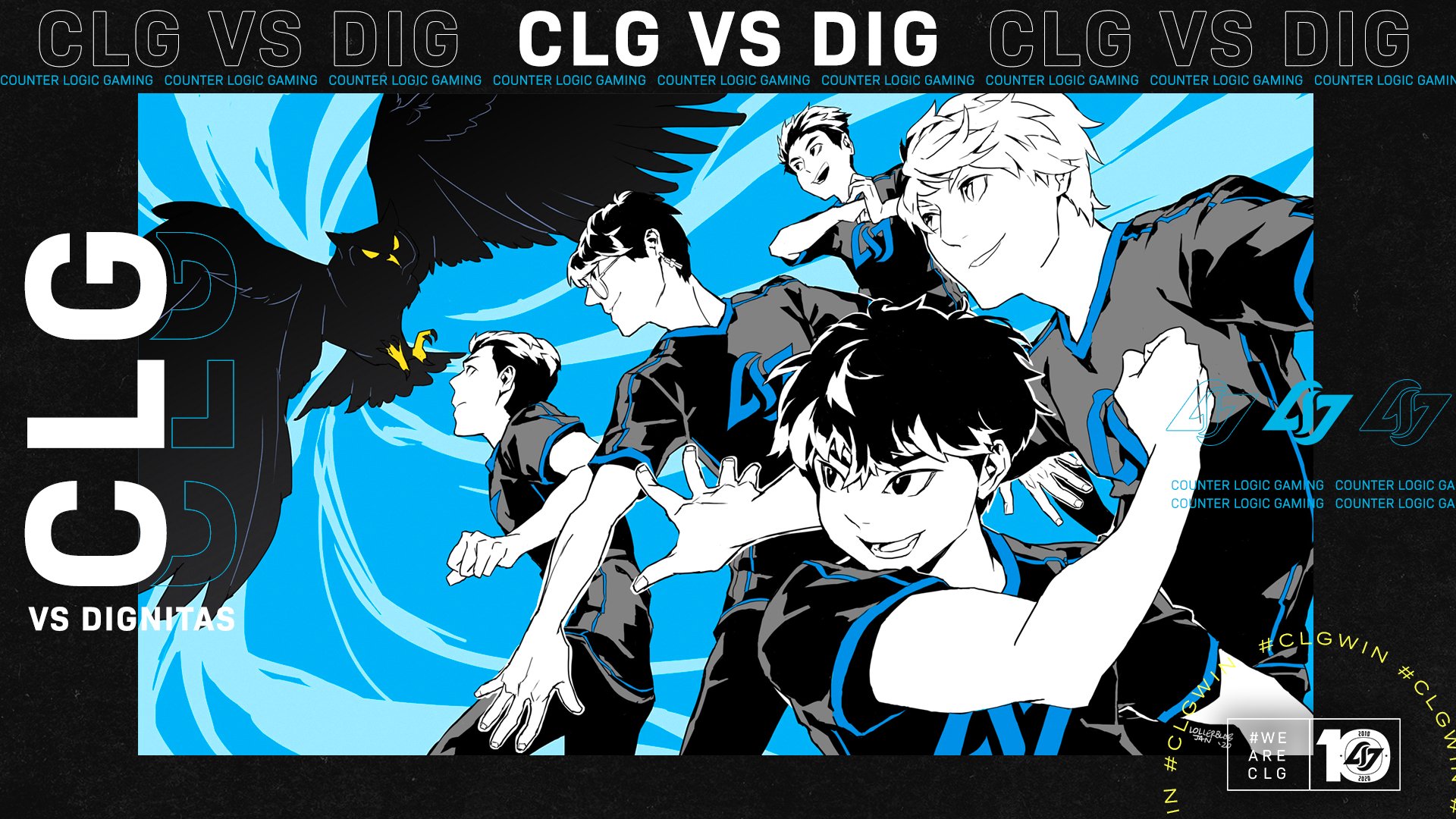 The Long Run
Smoothie has been playing League of Legends for years, but he doesn't plan on stopping his career anytime soon. As he enters his sixth year of competitive play, his eyes are still set on winning an LCS title and cementing his legacy in North America.
"I think what has kept me going up until now is just my love for the game," Smoothie says confidently. "I really don't play any other games. Like, I can't even say that I love video games more so than I love League of Legends. And it's something that I've always been good at."
It's an answer that sounds typical, but for Smoothie, he means it with every ounce of his body.
"I can't say that about a lot of things in my life," he extends. "I didn't like school, and I wasn't exceptional at anything except League. So it's something that I poured my heart and soul into— and that keeps me going. And living here in L.A., playing with the people I play with, and meeting all of my peers I know now has been a really great thing for me."
So if anyone ever asks Smoothie why he's still playing the decade-old game, he'll probably tell them about his mindset— the same mindset that's carried his long career throughout all of the trials and tribulations.
"It's just that League is just fun. That's it."
He smiles.
"And at the end of the day, if you're having fun, you'll love what you're doing."
Feature image courtesy of Riot Games.
Follow The Game Haus for more sports and esports coverage:
Twitter: TGH Esports
Facebook: The Game Haus
For more Overwatch League content and the eternal cries of a Kongdoo Panthera fanboy, check out Steph's Twitter @kdpanthera.
Want to show off how much you like TGH? Check out our merch shop here!
"From Our Haus to Yours"