There has been a lot of talk surrounding when the LCS schedule would be revealed for Spring considering the games start in just a few days. On Twitter, 100 Thieves seemingly revealed their entire schedule while CLG have shown their first three games as well. It is interesting whether this was a mistake or intentional as none of the other teams have revealed any part of their 2021 Spring season yet. Here is a look at both reveals.
---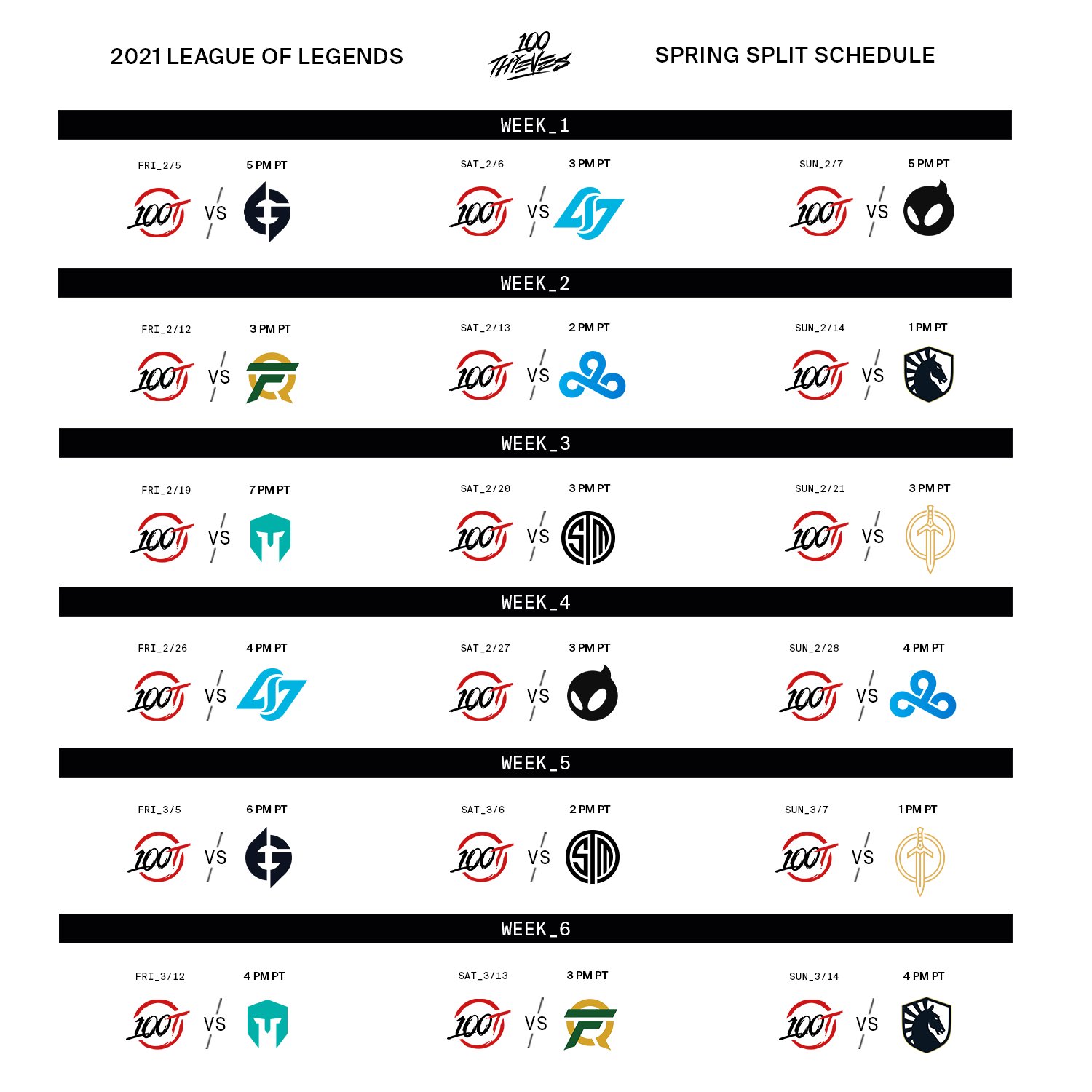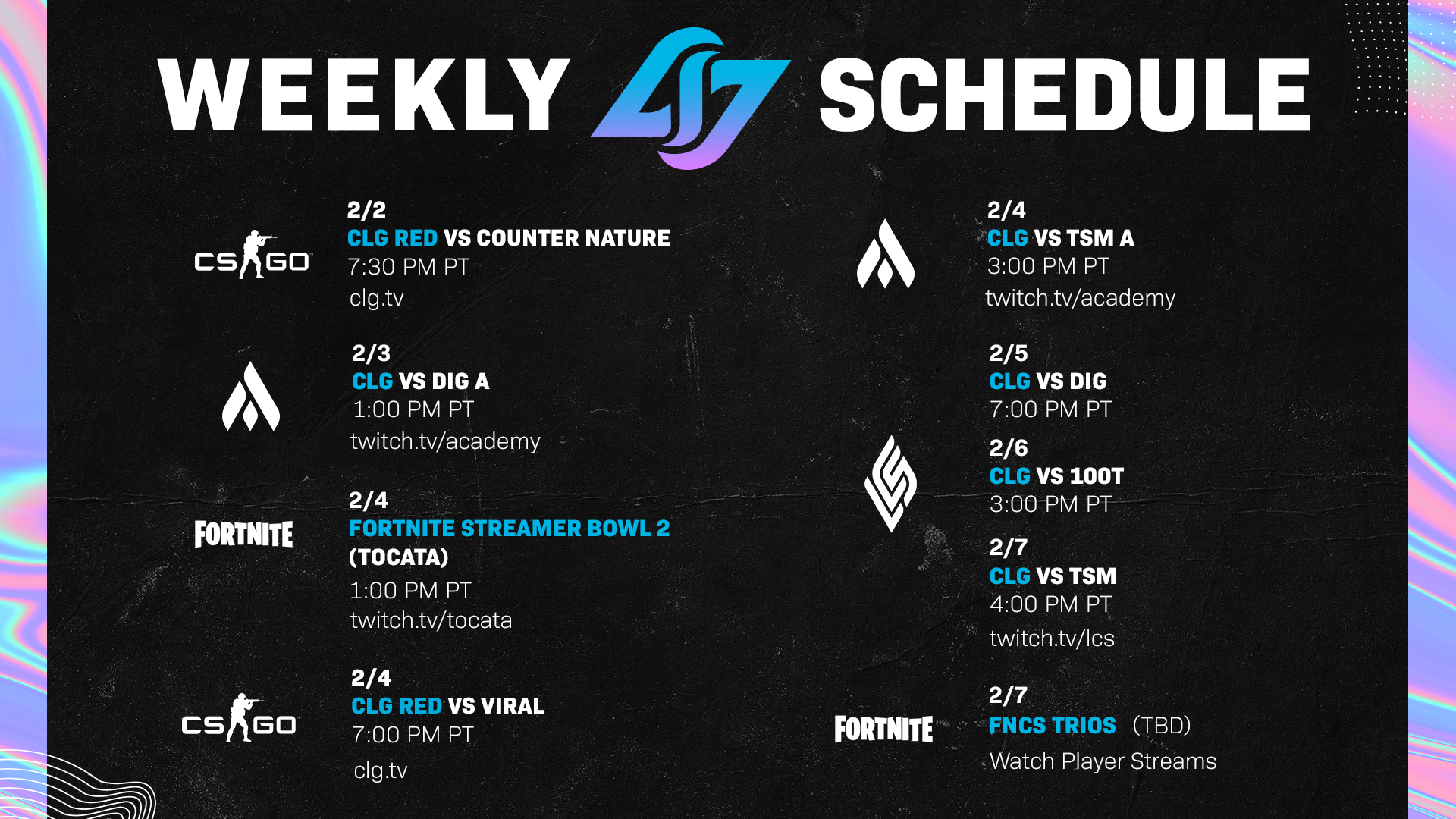 The reason these are almost certainly the real deal is that both teams play each other in week one. The dates and the times lineup exactly. This makes it very likely that they are correct.
Hopefully this also means that a full schedule for all the teams should be coming out soon. It is very unlike League of Legends to have this much of a delay on anything regarding the LCS. It is possible that they wanted the Lock In Tournament to be fully completed before finalizing some things. Also with the ever-evolving COVID landscape along with visa issues it is possible that they were making sure everything was good to go.
Although since they had already announced the start date, it always seemed unlikely that the season would be moved back at all. Every other major league is well into their Spring seasons. Now that the LCS has finished their preseason tournament, the run to MSI and Worlds will begin this coming weekend.
The Game Haus does have the schedules for every team in the LCS on their team pages. Make sure to check them out to see when each team plays and who their opponents are.
---
Stay Connected
You can 'Like' The Game Haus on Facebook and 'Follow' us on Twitter for more sports and esports articles from other great TGH writers along with Robert!
"From Our Haus to Yours"