Week 3 of the NFL season is almost over, with just the Bears and Redskins left to play on Monday night.  As has been the case for the last couple of weeks, there were some more key injuries in week three. This includes star players like Saquon Barkley and T.Y. Hilton, who may be out for an extended period of time. Replacing a player like one of them is extremely hard, but there may be a few gems on the waiver wire.
On the other hand, there are some players who surprised the NFL world during the first two weeks of the season. A few of them showed consistency by continuing their production in week 3, and should be picked up on waivers immediately. Here are potential week four wavier pick-ups:
QB: Daniel Jones (New York Giants)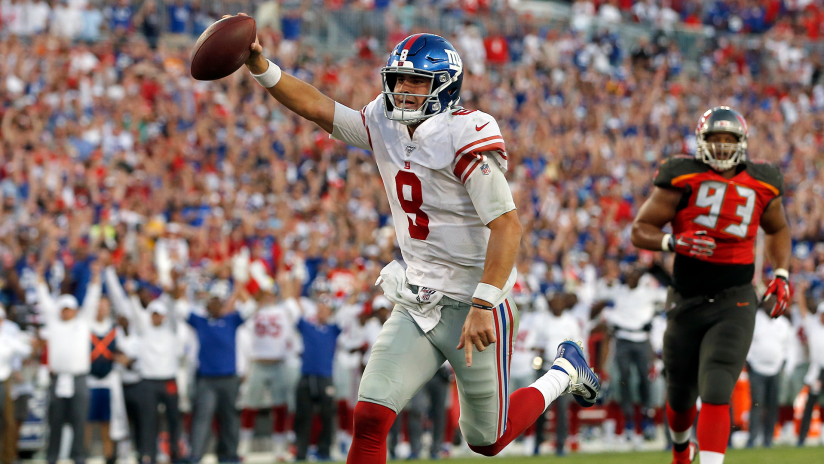 Daniel Jones, the much-maligned number six overall pick of this year's draft, made his NFL career debut on Sunday against the Tampa Bay Buccaneers. He showed what the Giants saw in him and made a step towards proving the doubters wrong. Jones was very accurate on most of his throws and even showed speed. He finished the day having completed 23 of his 36 passes for 336 yards, two passing touchdowns and two rushing touchdowns. Jones had 34.24 fantasy points yesterday, good for second-best quarterback performance of the week. If you recently lost a quarterback such as Drew Brees or Ben Roethlisberger, Jones may be a nice replacement.
RB: Raheem Mostert (San Francisco 49ers)
After Niners running back Tevin Coleman's injury in Week 1, Matt Breida seemed like he would take over as the bell cow. However, over the past two weeks, Raheem Mostert has split touches with Breida and has looked very good. In week 2, Mostert had 13 carries for 83 yards as well as three catches for 68 yards and a touchdown. Yesterday against the Steelers, he had 12 carries for 79 yards, but did lose one fumble. Regardless, Mostert has looked fluid on the football field and is a solid spot starter if you need a running back.
WR: DJ Chark (Jacksonville Jaguars)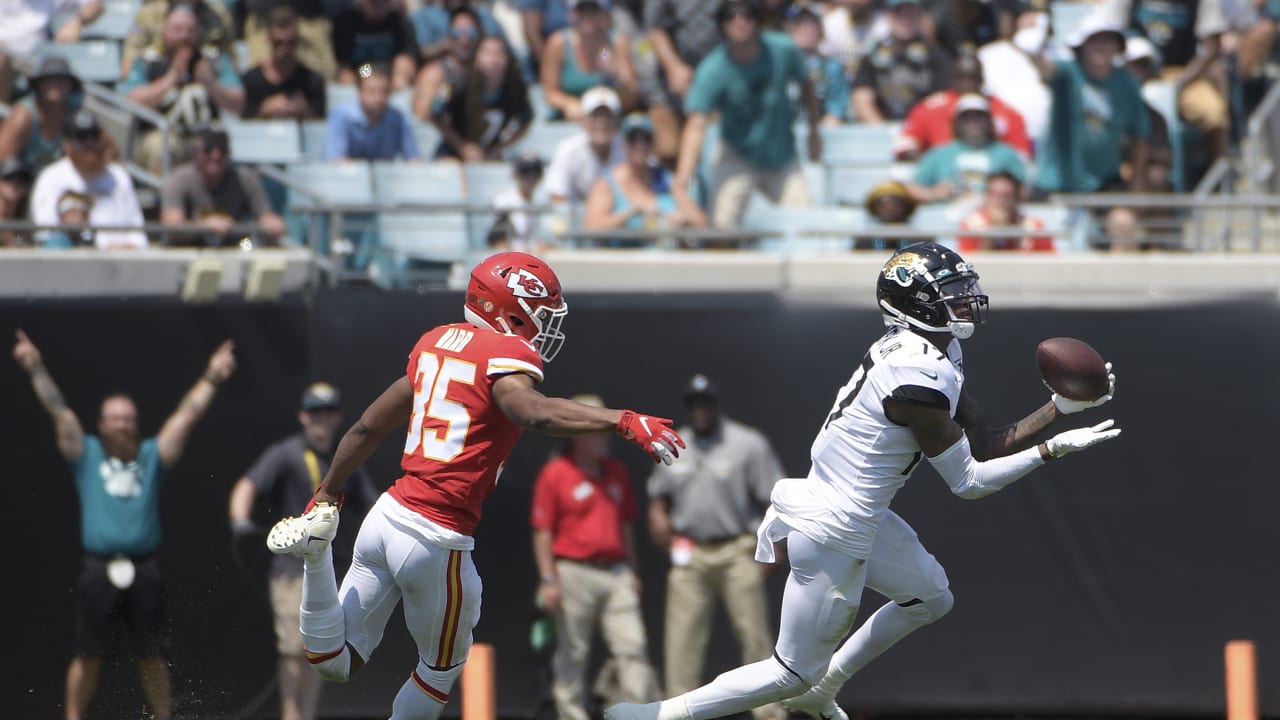 Chark has been one of the pleasant surprises of the Jaguars season. He was a second-round pick out of LSU in 2018, but did not receive much action during his rookie season. This year, he has caught a touchdown in each of the Jaguars first three games and is rising as the number one receiver. Further, backup quarterback Gardner Minshew, who will play for at least the next six weeks, seems to have a reliable connection with Chark. If Chark is available, pick him up and play him immediately.
TE: Demetrius Harris (Cleveland Browns)
When the Browns signed Demetrius Harris this offseason, they signed him as the backup tight end. He was going to play mostly for blocking purposes with a small impact in the receiving game. However, Cleveland placed starting tight end David Njoku on the injured reserve last week with a wrist injury. Harris became number one on the depth chart and will have an increased role moving forward. On Sunday's game against the Rams, he only had one catch for two yards. However, that catch was for a touchdown, reminding people that he is a threat in the red zone. Harris is far from a sure shot, but in a pinch, he is worth a shot in the dark.
DEF: Green Bay Packers
Streaming defenses is common, mainly because of the wide variation in week by week matchups. However, if you are looking for a plug and play defense that is potentially still available, the Packers are the way to go. Green Bay has looked very good defensively through the first three weeks of the season. Not only is their pass rush much improved, but their secondary is also playing lights out. Green Bay has allowed 16 points or fewer in each of their three games and it does not seem like luck. This defense will be reliable throughout the season.
Featured Image by AP Photo
You can "Like" The Game Haus on Facebook and "Follow" us on Twitter for more sports and esports articles from other great TGH writers along with Pranay! 
"From Our Haus to Yours"