Just one week remains between now and the long-awaited Pokemon World Championships. With the metagame virtually on hold since the end of July, many are wondering just how the Worlds metagame will look. The VGC 2017 season has brought nothing but surprises to the season's biggest tournaments, and Anaheim is sure to be far from an exception. Let's attempt to predict the upcoming World Championship strategies as we take a look at the Pokemon that are sure to dominate the field.
Tapu's and Terrains
Arguably the main aspect of a team for the 2017 format has been a team's choice of Tapu Pokemon. At this point, all four Island Guardians have seen major tournament success, but which one(s) will take home a World Championship?
Tapu Koko will likely be on a majority of teams in Anaheim, keeping its place on top of usage. Its speed, power and versatility are unmatched by any other Pokemon this season, able to utilize the Electric Terrain to deal shocking amounts of damage. Though, there has been a trend in two of the three last World Championships of the strongest Pokemon being toppled like Mega Kangaskhan in 2014 and Xerneas and Groudon in 2016. Could we potentially see the same fate for Tapu Koko?
Tapu Lele is nothing short of a powerhouse. Combined with a Tailwind setter like Drifblim, Mandibuzz or even Pelipper allows Tapu Lele to freely spam boosted Psychic attacks thanks to its signature Terrain. Psychic Terrain also has some defensive utility in blocking moves with increased priority, allowing more frail team mates like Nihilego and Pheromosa to fully utilize their speed. Tapu Lele has dropped on the usage charts in recent times, but that doesn't by any means make it a weak choice.
Tapu Fini is another Guardian that's fallen off a bit but is surely not going away. Being the one Tapu with the most lacking damage output (and accuracy) has not been the best for Tapu Fini, but its natural bulk along with the benefits of Misty Terrain make it a valuable team member. Misty Terrain looks to be a good choice for this stage in metagame as many players may rely on status effects like burn and poison to slow down the rampaging Snorlax. Let's also not forget that Tapu Fini can easily turn into an offensive threat after a couple of Calm Minds or if it holds a Choice Specs.
Finally, the anti-Tapu Tapu Bulu looks to have a promising tournament in Anaheim. To compliment the format shifting to more defensive play, the Grassy Terrain is perfect for nerfing the damage from other Tapus while also gradually recovering the rest of the team's HP. Grassy Terrain can also allow Tapu Bulu to bring the hammer down on its competition with Grassy Terrain's boost to Grass-type attacks. I'm sure this off-meta choice will be a popular one for World Championship competitors.
Boosting Beasts
The Ultra Beasts are some of the strangest, yet most powerful Pokemon introduced in the seventh generation. With the ability to boost their stats after a successful KO, we've seen these Pokemon become terrifying sweepers or unbreakable walls.
Speaking of unbreakable walls, Celesteela is my pick for Anaheim's top Ultra Beast. With it having such a strong showing in the North American International Championships as a prominent member of the "goodstuffs" archetype, it looks like Celesteela has found itself at a comfortable place in the metagame. Despite being known as a wall, Celesteela has shown its offensive capabilities utilizing moves like Flamethrower and Air Slash to deal with troublesome opponents. It's likely Celesteela will remain popular with its standard Leech Seed set, but don't be surprised if a Celesteela's third or fourth move is an unexpected tech.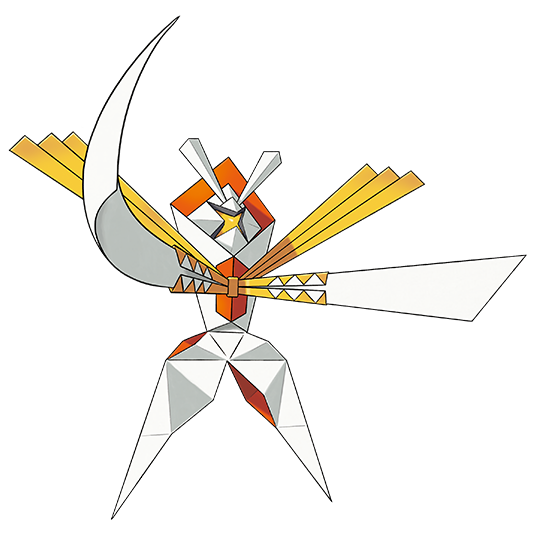 Celesteela's offensive Steel-type counterpart Kartana has dropped significantly in favor of the aforementioned Blaster. Kartana still finds a comfortable role as a Grass-type sweeper on teams with other Tapus and Arcanine, but it seems just too frail at times. Perhaps players will go back to the days of Assault Vest Kartana as a way to make sure this Pokemon won't drop to an Ember.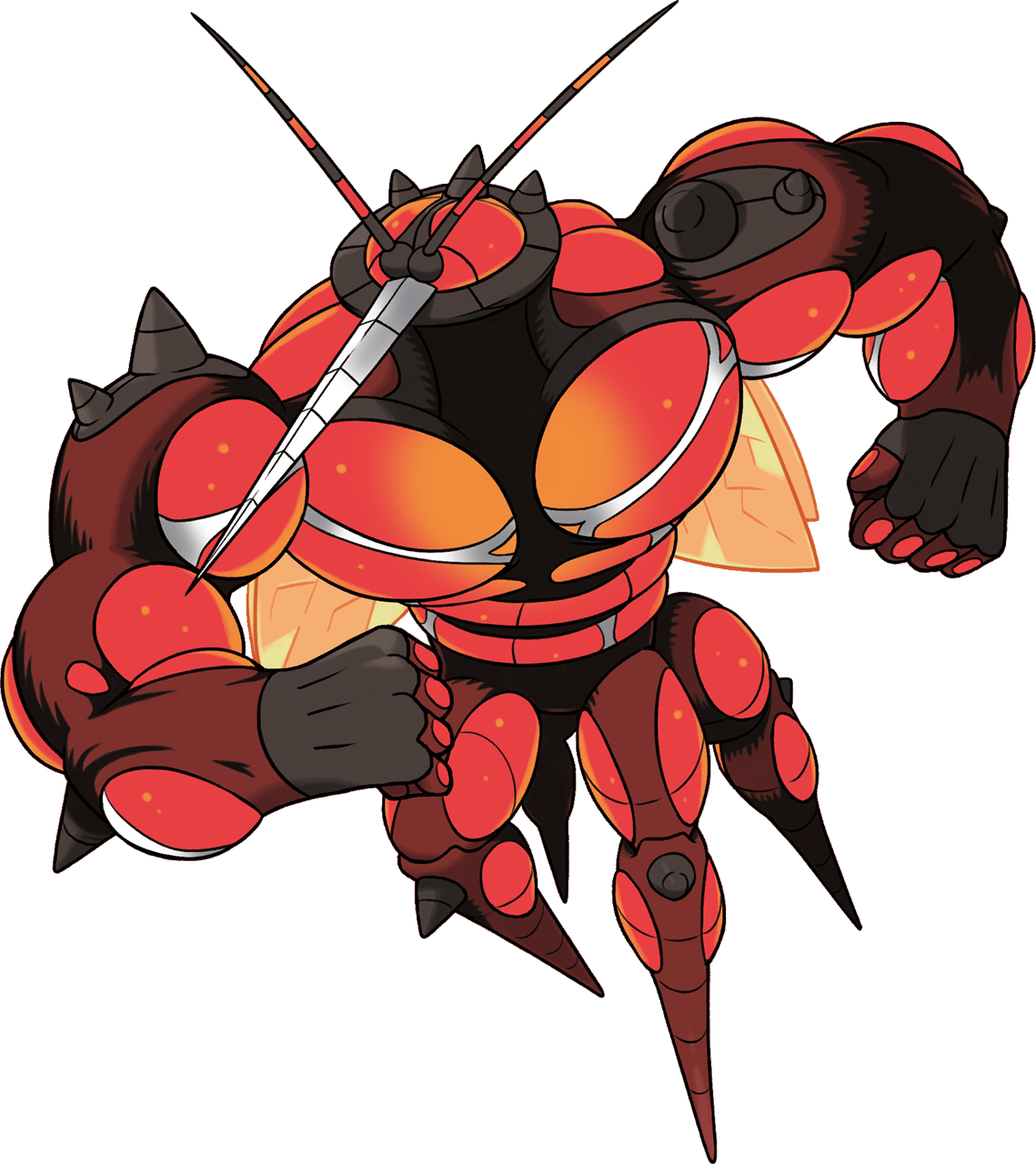 Pheromosa and Buzzwole are two Pokemon that are very similar in type, but function in very different ways. Both seem like good choices considering they both threaten strong, Fighting-type attacks to opposing Snorlax, but which one is the better option? Pheromosa is infamous as the 50/50 Pokemon as since it's so frail, every play with it feels like a coin toss. If you happen to win that coin toss however, the game can be catapulted into your favor. Buzzwole is much slower, bulkier and the all-around safer option of the two and will likely be the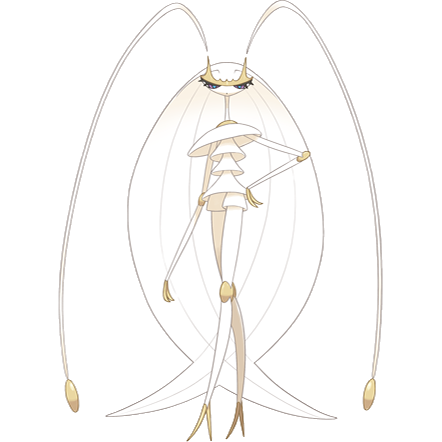 more popular pick for its consistency. Buzzwole has the movepool and strength of Pheromosa, but just needs a little help in the speed department to really get going. Both of these Pokemon are equally terrifying to go up against, but like I said, I believe Buzzwole has the edge in the role of a strong Fighting-type.
Nihilego was a lesser known option in the beginning of the season, but quickly rose higher in usage once players began to realize how good its matchup was against the metagame. Despite Nihilego's naturally high speed, it's found a niche role as a surprise Trick Room setter. Still, that Speed is put to good use on other variants, especially when you're able to raise it with Beast Boost. Nihilego, unfortunately, has terrible Defense and a x4 weakness to Ground, but the rise of Tapu Bulu makes me think that we'll see a couple Nihilego at the World's stage.
Finally, the Ultra Beast that is the most underrated, yet has the most potential in a
Worlds metagame is Xurkitree. Xurkitree is sort of in Tapu Koko's shadow as a slower Electric-type, but when Xurkitree has the proper support it starts to resemble a 2016 Xerneas. Unlike Tapu Koko, Xurkitree gets access to Tail Glow, which can boost Xurkitree's already absurdly high Special Attack by three stages. Smeargle has recently resurfaced and Xurkitree can make great use of Smeargle's incredible support abilities. Xurkitree has a lot of potential and I wouldn't count Xurkitree out of winning it all.
Trick Room: More than just Snorlax
Snorlax will definitely be one of the most used Pokemon at the World Championships just because of how hard it can be to take down. Couple that with Snorlax's ability to boost its Attack stat to insane levels and you have yourself a threat. Fighting-types, being Snorlax's only weakness, will surely be popular as a means to deal with the plethora of Snorlax that will litter the World's metagame. But Snorlax shouldn't be the only Trick Room sweeper players should be worried about.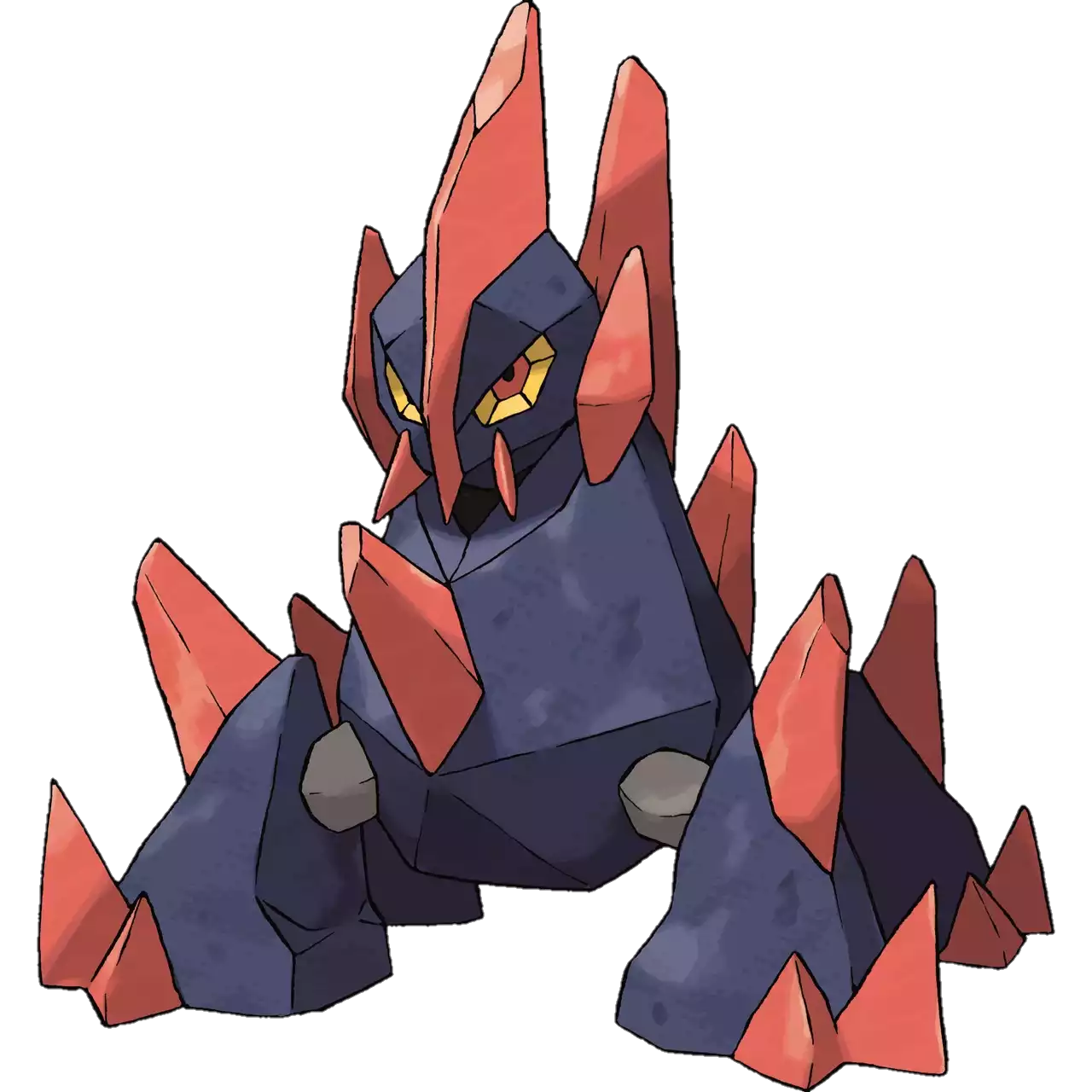 Gigalith still remains popular alongside its Trick Room setting partner: Porygon2. This duo rounds out the infamously standard FAKEPG team, which is likely either to be played the same or perhaps slightly differently on the Worlds stage. Strong Rock-type attacks are Gigalith's specialty, and can still be hard to deal with if Gigalith is under Trick Room.
Finally, two of the lesser known Trick Room attackers that are still able to dent opposing teams are Mudsdale and Araquanid. Araquanid doesn't have the best attacking stats, but its Water Bubble ability doubles the damage of its signature Liquidation, to where it can almost two hit KO any Pokemon in the format. Araquanid's typing and reliance on Trick Room make it struggle a bit, but the power of Araquanid's Water-type attacks are dangerous to underestimate.
Mudsdale is a Pokemon in the shadow of Garchomp as the format's main Ground-type attacker. Where Mudsdale excels is in its lack of reliance on Earthquake which Tapu Bulu's Grassy Terrain weakens. Instead, Mudsdale gets to fire off power High Horsepower's without having to worry about Grassy Terrain weakening its power. Mudsdale also gets access to a great ability in Stamina while also having other solid move options like Heavy Slam and Close Combat. Mudsdale could be the Pokemon that potentially knocks Garchomp off of its pedestal as VGC' 2017's main Ground-type.
What about the Setters?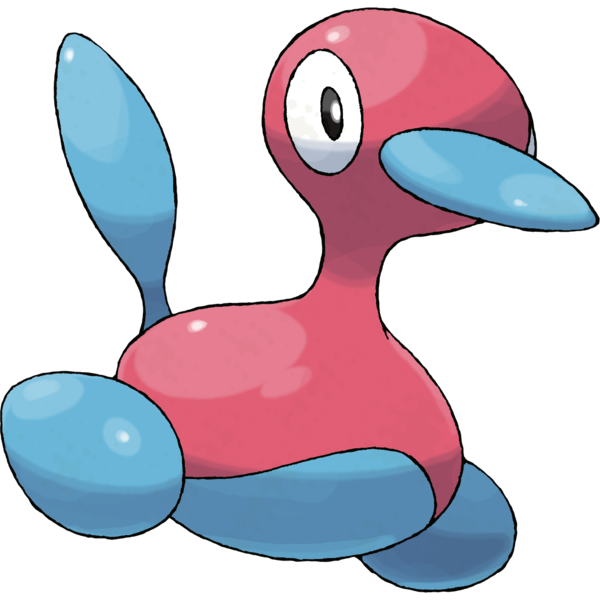 I'm positive Porygon2 will remain the go-to setter for any Trick Room abuser outside of Snorlax. Porygon2's BoltBeam coverage, bulk and access to Toxic will likely have it remain the top Trick Room setter, but there are some other options. Mimikyu is a great partner for Snorlax that can either support with moves like Taunt and Will-o-Wisp or go on the offensive by setting up Swords Dances or copying a Snorlax's Attack boosts with Psych Up.
Oranguru is a Pokemon that I believe has a lot of potential, as it has great synergy with
Snorlax and the sun sweeper Torkoal with its signature move Instruct. Instruct gives Oranguru's partner an extra use of its last used move which leads to the popular combo of Oranguru allowing Torkoal to use Eruption twice in one turn. However, this combo can also work with a Belly Drum Snorlax, which Oranguru can assist by giving it an extra boosted hit.
Weather Wars
Rain will likely remain the most popular form of weather mode at the World Championships, especially after coming off an International Top 8 and a regional victory coming into Anaheim. Torkoal and Lilligant could potentially make a return at the World Championships as the Sun archetype still has a lot of room for innovation. Alolan Ninetales will probably remain the sole Hail representative, but will work alongside other team compositions with Aurora Veil and a bunch of other support moves.
Japan's Influence?
Japan has consistently performed at the top level in the Video Game Championships, and
Western players have taken notice. Tsareena is a Pokemon that had a lot of players talking, but is it "the play" for the World Championships? I think a lot of people are asking the same question about other strategies from the Japanese National Championships Top 8, but we've already seen one do well in the West.
Markus Stadter earned another Top 8 placing for the Porygon-Z plus Smeargle combination in Indianapolis that previously had success in Japan's National tournament. The duo focuses on setting up Porygon-Z with Z Conversion which changes Porygon-Z's type while also boosting all of its stats. The type chosen by both aforementioned teams was the Electric-type, and these Thunderbolts are no joke. I foresee this combo being more explored further in some Worlds teams, as this strategy seems surprisingly consistent.
Japanese players are always surprising us with their unpredictable and innovative strategies and we're sure to see more during the World Championships.
Popular Cores/Team Compositions 
AFK (Arcanine/Fini/Kartana)
The format's most standard Fire/Water/Grass core that is able to cover its weaknesses while also dishing out some damage. This trio has recently expanded into another popular team composition known as FAKEPG (Tapu Fini/Arcanine/Kartana/Electric-type/Porygon 2/Gigalith). This team builds upon the previous core by adding an Electric-type (mainly Tapu Koko or Togedemaru) for extra coverage and support and the Trick Room option of Porygon2 and Gigalith in order to provide the team even more options to work with.
Tailwind + Tapu Lele 
First popularized by Shoma Honami during the ONOG Invitational quickly turned into a popular team type that went on to win multiple Regional titles and even an International. The combo has evolved beyond Drifblim to include other Tailwind setters like Mandibuzz and even Pelipper for Rain teams, but Drifblim remains the most popular. Basically, the strategy is to get Tailwind up and start sweeping with Tapu Lele, Garchomp and maybe even some Ultra Beasts. The team suffers a bit without the speed advantage, but Snorlax is a popular sixth member to deal with opposing Trick Room. A team type that's kind of fallen off, but remains viable even now.
Goodstuffs
Pretty much the format's most popular Pokemon all on one team. I've already written a piece about VGC 2017's goodstuffs archetype so if you'd like a more in depth look at the team I recommend clicking here. This particular team had a very strong showing at the North American International Championships and will likely remain a popular choice for players looking for straight consistency…unless the most popular team in the format gets heavily countered like previous years. We'll just have to wait and see.
NBA (Nihilego/Tapu Bulu/Arcanine)
This core has emerged alongside the rise of Tapu Bulu. The Ground-weak Nihilego and Arcanine benefit greatly from Tapu Bulu's Grassy Terrain which these two to be less afraid of Garchomp. The team is able to accommodate a Trick Room option like Drew Nowak's team that featured Hariyama and Araquanid or the aforementioned Smeargle+Porygon-Z duo that debuted in Japan. A well-built team using this core has potential to go all the way in Anaheim and what was once an off-meta core is turning into a team needing to be countered.
A Tournament Full of Surprises
Despite what looks to be the established metagame, the Pokemon World Championships are known to break previous conventions. Although Kartana and Celesteela are the format's most popular Steel-types, Metagross is waiting for its opportunity to mash its way to the top. Arcanine might be the format's top Intimidator, but Pokemon like Gyarados and Salamence have been showing just how scary they can be. Chansey is also a Pokemon to watch out for as yet another bulky Normal-type to take down.
There's a ton that has been done and a ton still left to be done with this format, and the World Championships are sure to stretch the limits of creativity. Players preparing for the World Championships have a daunting task in building a team for what looks to be a nearly unpredictable metagame. A strong team and on-point predictions will be essential for a player to become the World Champion, and I can't wait to see what strategies will emerge next weekend.
Thanks for reading!
Check out five Pokemon that could be "the play" for the World Championships here!
---
You can 'Like' The Game Haus on Facebook and 'Follow' us on Twitter for more sports and esports articles from other great TGH writers along with Eric!
Images from Pokemon, Ken Sugimori and The Pokemon Company International