Blizzard Arena isn't the only place to feature some intense Overwatch-themed competition. The Overwatch Twitter-verse has become a battlefield strewn with gifs of bald eagles, American flags, and explosions- which can only mean one thing…
The Overwatch World Cup is coming.
Last year's Overwatch World Cup was one to forget for Team USA, who fell out in the quarterfinals against South Korea. One thing worth remembering, though, was the experience as a fan- an experience I recall in vivid detail. Photographers scurried about taking pictures, journalists plied the crowd for interviews… and one of them gave me an idea. Almost a year later, here I am.
Covering the World Cup means more than just running around on the floor, though. There's a lot of organization involved, and ten highly skilled social media-types have stepped up to lead the behind-the-scenes charge for Team USA. Who will you choose?
Author's Note: I was unable to find Reba "nyxeRebus" Robinson or Andrew "Merry" Merriman on Twitter. Nevertheless, they deserve your consideration for having made it this far in the contest!
@BroYouWack (Zack Wack)
Zack Wack is the first name on my list of potential lead candidates. It's the coolest name, too. Zack has been a full time Youtuber for over five years, amassing over 50,000 followers there, and another couple thousand on Twitch to boot. His videos range from in-depth competitive commentary to tips and tricks for players of all skill ranges.
Zack feels that he has the experience necessary to handle a position like World Cup Community Lead. On top of his impressive social media presence, he also has a great general understanding of Overwatch. He's earned the respect of his peers through his high level analysis, and has the natural leadership required for the position thanks to his focus on communication and team behavior. With seasons of Masters/GM level play under his belt, Zack wants to bring a player's perspective to the World Cup Committee.
You can watch some of Zack's content for yourself here on his Youtube channel, or by following him on Twitch at twitch.tv/broyouwack.
@GriffinWB (Griffin Bennet)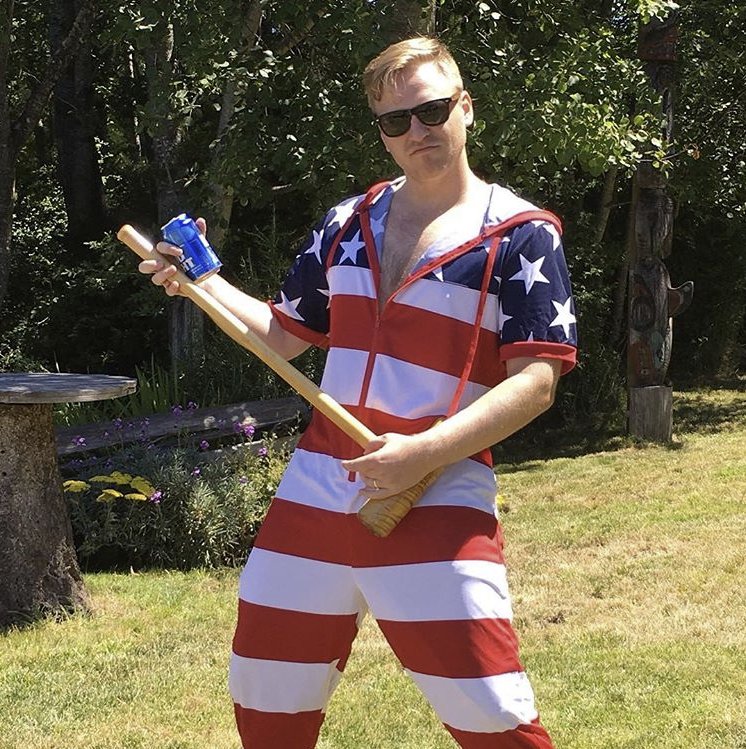 Greetings fellow Americans and Overwatch fans around the world. Most of you are probably aware of my work, but have never known my name. For the previous two and a half years I was the Overwatch Social Media Manager on the Community Team at Blizzard. From Sombra teases to memes, I helped share the voice of the development team to all players around the world. Also, I was able to share the voice of the fans back to the dev team. Some of you even took me up on my offer and directly reported griefers and throwers to me on Reddit, Twitter, and Discord, which helped make Overwatch a better place to play.
I like to think I know a thing or two about how to keep fans engaged and excited while also making sure that the voice of the fan is being heard by the team and vice versa. You can count on me to bring these skills to Team USA and the committee. I've been lucky to be able to represent Blizzard and Overwatch for the past two World Cups, and it would be an honor to return the favor and now represent Team USA and the entire country.
Author's Note: When making your decision, please ignore the pact I sealed with Griffin earlier this week. It should hold no sway over your final choice. If it does anyway, well… You won't catch me complaining.
@kickedtripod (John Horstmann)
KickedTripod has an impressive history of content creation, and wants to bring his creative mindset to bear as Community lead. KT has managed social media for BlizzPro and Convert to Raid, and managed Discord channels with 10k+ users.
"I think the biggest thing that I can bring to the table is content creation. I've got a pretty cool track record with Overwatch League Daily and OWC Daily interviewing OWL players and coaches. I'm also one of the few people to regularly have OWL analysts on my show. I've got a decent amount of event management experience doing my own Hearthstone Fireside Gatherings, and I even interned with the Minnesota Twins to help with Twinsfest. TL;DR: I've got the social media and CM chops, but I've also got a lot of experience in content creation and want to use that to really highlight the USA OWWC team and make great and easily accessible content."
@padromi (Michael Padro)
Michael "Padromi" Padro's story is one of the coolest on this list. Like so many of us, he started out as a fan. After meeting members of NYXL's fan group, The 5 Deadly Venoms, Padromi stepped up both as a passionate New Yorker and key 5DV organizer.
Late nights and long commutes never stopped Padromi from showing up when his crew needed him most, or from cheering on his team. His unbridled love for all things NYXL has catapulted him from South Bronx all the way to the national stage. There, he stands with his peers as a Community Lead contender. Should he succeed, the World Cup will definitely be a passionate affair.
@Shockfantyler (The Woo Guy)
That's right, the Woo Guy. That's his name. His infamous cacophonies were the talk of the town earlier this season, and now this San Fran super fan is looking to woo his way into the Community Lead position. I could write a bit more, but I'll let his statement do the talking.
"Hi there, I want to share my background briefly with you and the community, and explain why I bring so much passion and energy to Overwatch and esports in general.
As a kid growing up, video games have always been my passion. My first introduction to esports was with a little game called Guitar Hero. I competed in many tournaments statewide, and those few tournaments started an itch that I have yet to scratch.
While attending Blizzcon for the first time last year, I was immediately enthralled by the captivating spotlight put on the Overwatch World Cup. I found myself on the edge of my seat the whole time. I lost my voice the first day, WOOOOing and starting the loud U-S-A chants that echoed through the arena. The World Cup finally scratched that itch, but I was still left wanting more."
The Turning Point
---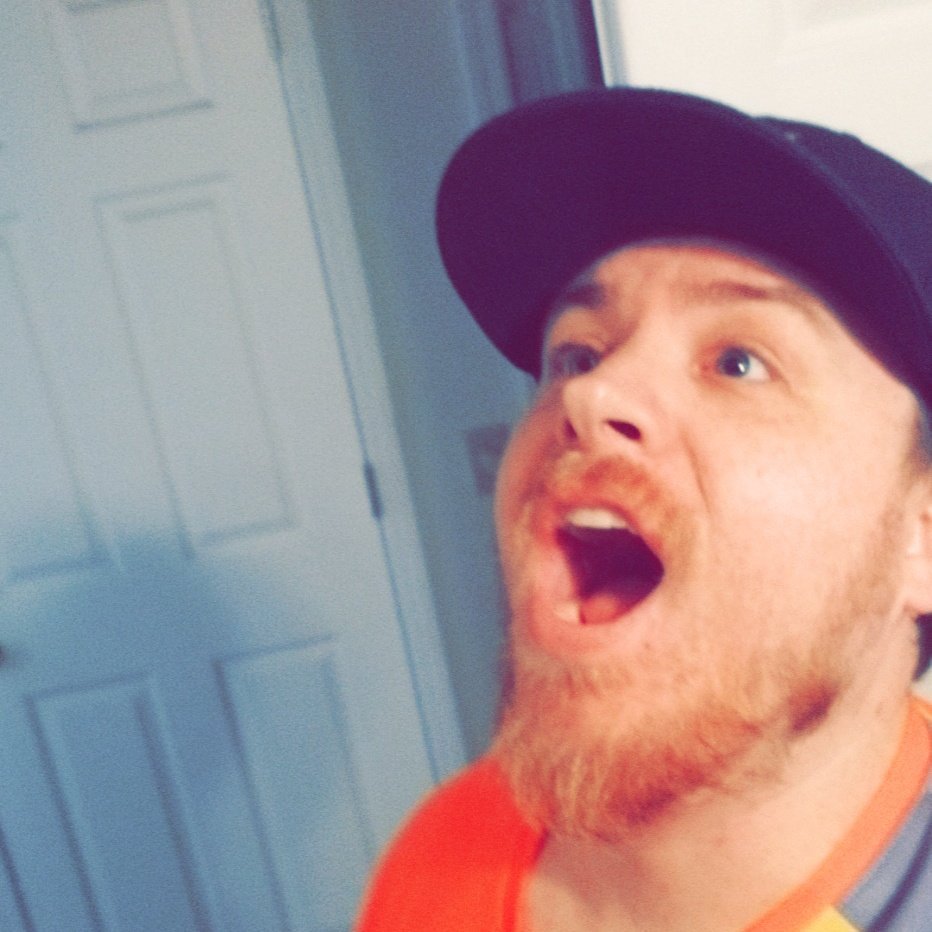 After researching the Overwatch League, I was fascinated by the ideas that Blizzard and the OWL were implementing. As each franchise was announced, I knew I had to go with my Nor-Cal hometown team. I knew that I wouldn't be able to control my excitement once the season started. I started budgeting and setting up a mini vacation schedule to fly down and watch the OWL at least once per stage. Little did I know, I would end up making my case as the most passionate fan in all of OWL.
Since that moment in Stage 2, and my interview with Malik, I've heard stories from fans all over the world that have shared their dreams to support their favorite OWL team. I've bought apparel for every team in the OWL, and I got signatures for each to ship out to fans. As with any league, the fans are what make this one special. I want to utilize that knowledge when representing Team USA as their community leader.
Earning this position is an opportunity that I will not squander. I am a born leader with innovative ideas and the ability to command attention from an audience of any size. As Harriet Tubman once said, "Every great dream begins with a dreamer. Always remember, you have within you the strength, the patience, and the passion to reach for the stars to change the world." I live my life by this quote every day.
-Tyler Winter
@bawlynn (Analynn Dang)
Analynn, like Griffin, has a healthy social media background to support her claim to the Community Lead throne. As Director of Social Media and Community for the LA Gladiators, Analynn has had a hand in all of the Gladiators' shield-tastic social media pushes.
Key endorsements for Analynn include the LA Valiant's Young-seo "KariV" Park and handsomest main tank in the world, Chan-hyung "Fissure" Baek.
Analynn's Statement:
---
IT'S TIME TO DO YOUR PART, AMERICA!
Vote for Analynn as your Team USA Community Lead.
I've been carving out the path for Social Media & Community since the Overwatch League began and I have loved every moment of it. As the only finalist that officially manages content for an Overwatch League team, I have the experience of working with my players and the community directly.
My job includes covering live games, managing events, and building our community in the Discord/live arena. Everything that you see on the Gladiators' social media is a product of my work. You might remember last week when we made a huge push to support BCRF with our pink ribbons on stage!
My favorite thing that I've provided to Redditors would be the AMAs that I have scheduled and hosted for Fissure, Surefour, Silkthread, and our coaches. Ensuring that the community stays informed and connected with my team is key.
Thank you for all your support and best of luck to everyone.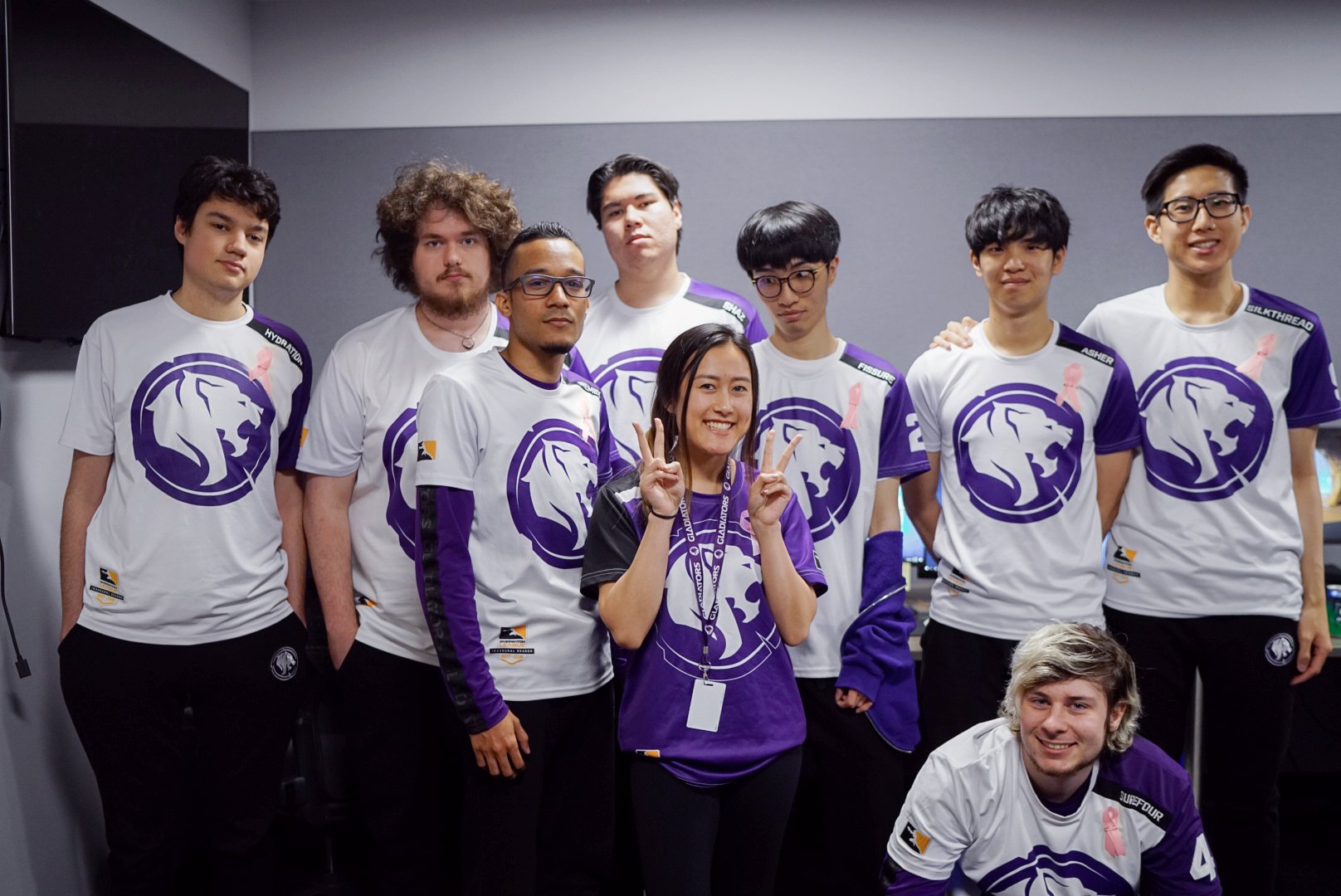 @spudsc_indy (Cindy Tran)
Spuds is an intense fan of Overwatch who has helped organize cosplay and community events since the game was first released two years ago. She's a 21 year-old college student- the youngest candidate of the bunch- who wants to inspire young adults in the community to be innovators.
"I've met a lot of different people in the Overwatch community that show me how individualistic and diverse our community is," Spuds said in a statement on Friday. "they're a lot like the heroes of Overwatch themselves."
Spuds has done a lot to connect Overwatch's diverse fanbase, and wants to use that experience to make the World Cup something special.
Spuds' Case for Community Lead
---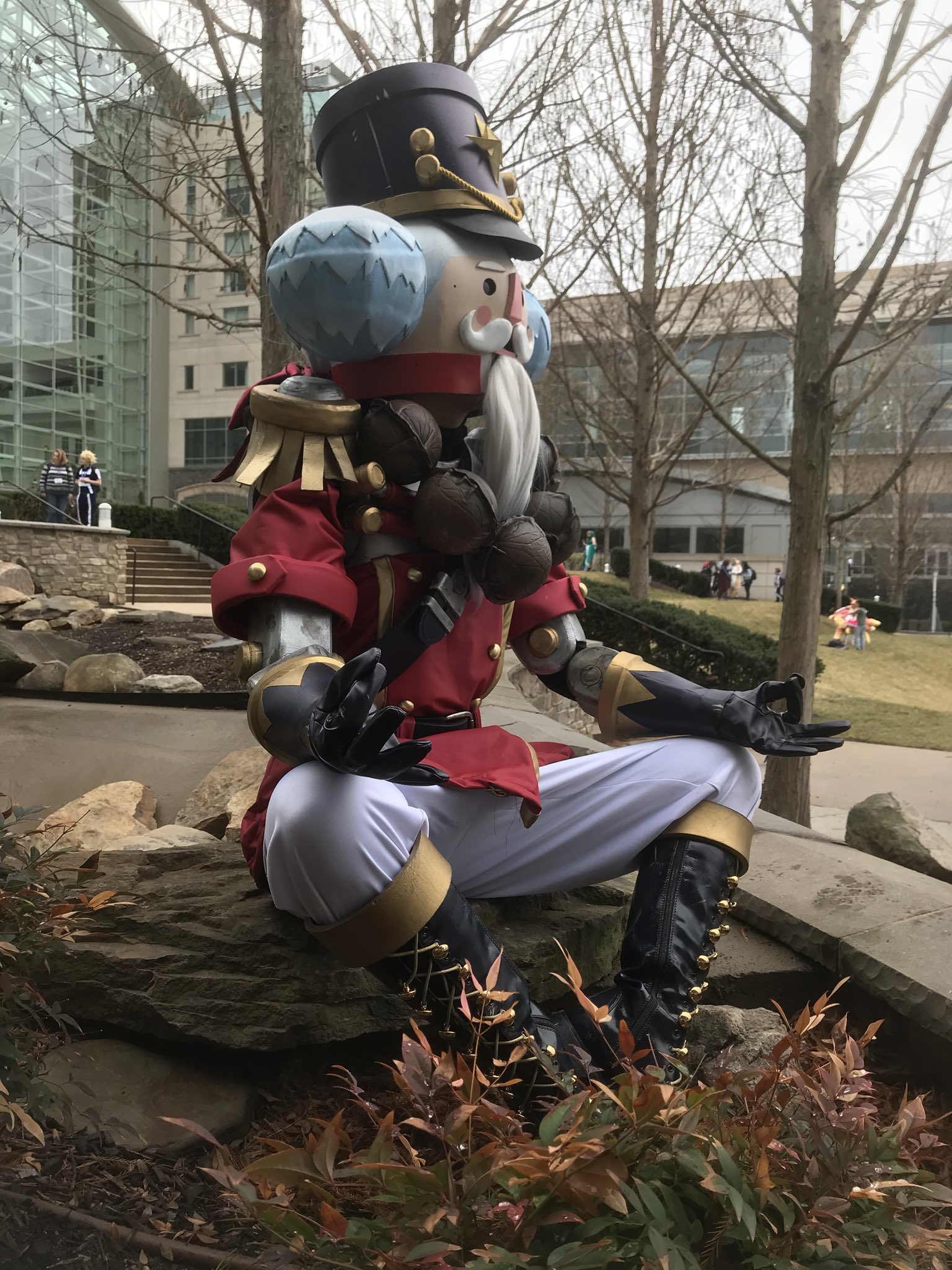 "The great thing about being an active member of the Overwatch community is that I have a lot of hands-on experience. I've organized cosplay events at major conventions, bringing talent and creativity to the Overwatch scene. I've had voice actors meet fans, giving them the chance to break out of their booths. I even have experience hosting tournaments! It was important for me to understand the esports side of Overwatch."
"In my experience, the community aspect of the World Cup is heavily accentuated in the United States. I've had a lot of interaction with fans across the world, though, and want this to be a great experience for fans of all nationalities. If we can increase involvement and engagement with international fans here at home- and get international fans with creative backgrounds involved in the World Cup process- the Overwatch community as a whole will benefit." 
Spuds knows that her experience won't be enough on its own. Even so, she's confident that her fresh vision for the World Cup will make her a worthy contender.
"I'm honestly pretty nervous about my competition. They have strong professional presences, and plenty of social media experience. That said, I consider myself the underdog that wants to offer a new perspective to the World Cup committee. I want to propose ideas that give fans the chance to be involved in the World Cup process." 
Once you've made your decision, you can vote for your Team USA Community Lead here.
STAY UP TO DATE
Follow me on Twitter @thibbledork!
Questions? Message me on Discord! (thibbledork#0282)
Featured Photo Courtesy of Blizzard Entertainment
Follow The Game Haus for more esports and sports stories!!
Twitter: TGH Esports
Facebook: The Game Haus