The 2017 Pokemon World Champions have been crowned after an exciting weekend of fierce competition. Japanese National Champion Ryota Otsubo brings Japan another World Championship title while cementing the nation at the top of the Pokemon Video Game Championships. There were a ton of headlines from this weekend and we're here to cover them all! Let's take a look at what went down in Anaheim.
Results and Teams
(All players with two or fewer losses advanced to Top Cut. Top 8 is here for now, will be updated later with the rest of the Top Cut)
1. Ryota Otsubo [Japan]
2. Sam Pandelis [Australia] 
3. Paul Ruiz [Ecuador]
4. Tomoyuki Yoshimura [Japan]
5. Nils Dunlop [Sweden]
6. Sebastian Escalante [Argentina]
7. Rene Alvarenga [El Salvador]
8. Dorian Andre Quimones Vallejos [Peru]
First, An Update on Our Picks
Nick Navarre (4-3 – Day 2): 
Navarre had a rather rough start to his tournament, falling to 1-3 to end his run. Despite the results, Navarre has proven himself as one of North America's best and I doubt this will be his last Day Two appearance at the World Championships.
Markus Stadter (4-3 – Day 2):
Stadter had by far one of the coolest teams at the World Championships, showcasing the power of Pokemon like Lucario and Slowking. Stadter started off strong at 2-0 but quickly racked up three losses to eliminate him from Top Cut contention.
Sebastian Escalante (Top 8): 
Escalante led the charge for Latin America into Anaheim's Top Cut and eventually reached the Top 8 as the token Rain representative. However, Escalante's rain team was not normal, trading Pelipper out for Politoed and adding Klefki to support his team with Reflect and Light Screen.
Christopher Kan (3-4 – Day 2):
Outside of Sam Pandelis, Australia had a pretty quiet tournament in the Master's Division. Kan's incredible momentum came to an end in the early rounds of Day 2 where three losses halted his advancement to the Top Cut. His little brother, however, had a much different result which we'll get to in a bit.
A Repeat Run Cut Short
Wolfe Glick had a pretty underwhelming season coming into the World Championships, but if there's anywhere he knows to play his "A" game, it's at Worlds. After surviving the gauntlet that was Day One, Glick earned his spot in the Top Cut at the 17th seed, requiring a play-in match in order to advance into Top 16. Glick made it to Top 16, but unfortunately his run ended there.
Glick's team wasn't anything crazy, but it was definitely the right call for the tournament. After multiple games on stream over both days while being consistently flinched by falling rocks, Glick was the highest placing American in the tournament. Surely a tournament run to be proud of.
The Unstoppable Junior: Nicholas Kan
The three-time Junior International Champion ends his season with a World Championship to add to a staggering list of accomplishments. Interestingly enough, the team he used to do it was his older brother Christopher's team that he used to win the North American International Championships in the Masters Division.
His opponent, Tomas Serrano, gave Kan a difficult match with a hard Trick Room team that focused on the synergy of Oranguru paired with Torkoal and Gigalith. Kan was able to withstand the onslaught of Choice Band-boosted Rock Slides from Serrano's Gigalith in order to set up his own Snorlax to win the game.
Bottom line: This kid is good. Another fun fact, Kan's ending Championship total was 2310. Could this kid be some sort of prodigy in the making?
#Don'tSleeponLatinAmerica
The surprise region for this year's World Championships ended up being Latin America, having by far the most representation in the Masters Top Cut with Latin American players comprising half of the Top 8. Sebastian Escalante was an obvious favorite from the region, but break out performances from Paul Ruiz, Rene Alvarenga and Dorian Andre Quimones Vallejos have put Latin America on the map for future International events. The promise for a growing scene is there, and we're all excited to see more big names emerge from Latin America.
Japan is back on top
The last Japanese National Champion to win the World Championships was 2015 World Champion Shoma Honami, and it looks like Ryota Otsubo kept with the trend. His opponent, Sam Pandelis, was no easy opponent for Otsubo, as the set reached a third game without a clear winner in sight.
Despite his team's outstanding damage output, Otsubo had trouble breaking through Pandelis' Aurora Veil, allowing Pandelis to set up his Garchomp and Xurkitree to sweep game one. Ostubo brought it back in game two as he took advantage of his Alolan Marowak's ability to smash through Pandelis' Aurora Veil with Brick Break.
Game three looked bleak for Otsubo as he blew his Z-move into great Manbdibuzz switch-in from Pandelis, making the Prankster Twinkle Tackle ineffective against the Dark-type Mandibuzz. Despite this seemingly major set back, Otsubo was able to eliminate Ninetales early, and with a crucial double-up into Pandelis' Xurkitree as his Garchomp protected itself, Pandelis was hopeless against Otsubo's Choice Specs Tapu Fini under Whimsicott's Tailwind.
Like Otsuba said in his post-match interview, he proved Japan is the best. With another World Championship under its belt, the nation and it's players have dismissed 2016's fluke and reclaimed their place at the top of Pokemon VGC.
Popular Strategies that didn't quite make the Cut
Alolan Raichu
The Surge Surfing Alolan Pokemon made a return to the metagame in Anaheim alongside its friend Tapu Koko. Players using Alolan Raichu look to capitalize on the Surge Surfer ability to double Alolan Raichu's speed in the Electric Terrain, allowing for disruption with Fake Out and Encore or fast, big damage with a surprise Z-move.
On stream, we saw two different ways Alolan Raichu was used on two very similar teams. Alvin Hidayat had an impressive Day One run reaching 5-0 with his Alolan Raichu holding the Aloraichium Z which gives his Raichu access to its powerful signature Z-move that guarantees paralysis on its target. In Day 2, we saw Ryuzaboro Hosano use his Alolan Raichu to raise the Speed of his Snorlax with Speed Swap, giving his Belly-Drum boosted Snorlax the Surge-Surfing speed of Alolan Raichu.
Unfortunately, despite the Day One success, these teams were likely met with their fair share of Togedemaru and Alolan Marowak and their disruptive Lightningrod abilities. This is likely the reason these teams fizzled out and the Lightningrod Pokemon prevailed.
Salamence + Metagross: Bulldozing the Competition
Another popular combo that was a buzz in Anaheim was the combination of Salamence and Metagross. This duo was popular many years back due to their great type synergy, but Salamence and Metagross both have had pretty underwhelming seasons in terms of usage.
These two eventually were paired up again as part of a strategy involving Bulldoze and activating Weakness Policy. Basically, Salamence uses Bulldoze next to its partner Metagross both lowering the opponent's Speed and activating Metagross' Wekness Policy. Metagross' Clear Body prevents the lowering of Metagross' stats while not taking much damage from the weak base power of Bulldoze.
Despite the immense popularity of the duo, only one variant of this team made it to the Top 8. This could have been due to a lot of factors such as players being unfamiliar with matchups, Metagross' lacking accuracy or simply the competition being prepared for it. Regardless, I expect this will duo will become popular again during the Fall Regional Championships.
Big Plays From Anaheim
Lightningrod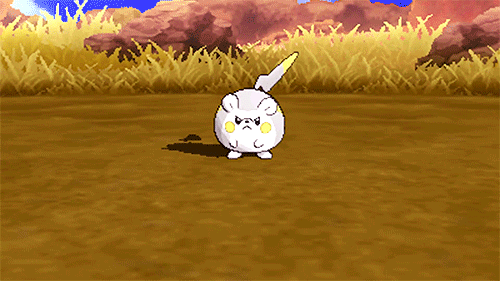 With Tapu Koko being the most common Pokemon in the format, the Lightningrod users, Togedemaru and Alolan Marowak, were able to dominate the World Championships. These two were able to support the common Tapu Fini and Celesteela making them much harder to deal with. Tapu Koko still managed to have an excellent tournament, but its effectiveness was severely limited thanks to the abundance of Lightningrod.
Celesteela
Celesteela was the defensive backbone for many Worlds teams, and it did its job very well for those who used it. The incredible bulk, great defensive typing, Beast Boost, and most importantly, Leech Seed made Celesteela the ideal Pokemon to get into a good position to win games.
We saw Celesteela's full power on display during the Top 4 match between Tomoyuki Yoshimura and Ryota Otsubo. Otsubo's Celesteela managed to out-stall Yoshimura's entire team in game one, leading to nearly 40 minutes taken off the round timer. After a long, agonizing set, Otsubo's Celesteela came out as a major MVP, simply due to its amazing defensive power.
Mimikyu
Due to the popularity of Snorlax, Mimikyu became many players' go-to Trick Room setter to accompany the large Trick Room sweeper. Mimikyu's ability to take a hit, deal damage and set up Trick Room made it a valuable asset for setting up a team's Snorlax, and there were a ton of different moves we saw for every Mimikyu on stream. We saw Shadow Ball, Will-o-Wisp, Swords Dance and Psych Up just to name a few. This versatile little Pokemon will likely remain relevant alongside the abundance of Snorlax in the remaining months of the 2017 format.
See you next year in Nashville!
The 2017 World Championships was a tournament full of surprises and excitement. We saw some of the best Pokemon played of the entire season, and I'm sure thousands are inspired to compete for a spot in next year's World Championships, announced to be happening in Nashville, Tennessee.
With such an amazing World Championships behind us, the VGC 2017 season comes to a close. Now begins the road to Nashville, as the VGC 2018 season kicks off in just under a month.
Thanks for reading!
---
You can like The Game Haus on Facebook and follow us on Twitter for more sports and esports articles from other great TGH writers along with Eric! (@aricbartleti)
Images from Pokemon Sun and Moon, Ken Sugimori and The Pokemon Company International
To continue enjoying great content from your favorite writers, please contribute to our Patreon account! Every little bit counts. We greatly appreciate all of your amazing support! #TGHPatreon