The nation of Italy adds yet another International Championship title thanks to an impressive run from Alessio Yuri Boschetto. With this win under his belt, Boschetto is now the global leader in Championship Points at 1377. There was a lot of great action from Syndey including some great sets, Rock Slide flinches and off-meta Pokemon making it to Top 8 and beyond. But first, here are your results and teams from the land down under.
Results & teams (Top 8)
1. Alessio Yuri Boschetto [ITA]




2. Jans Arne Mækinen [NOR]





3. Isaac Lam [NZ]





4. Ashton Cox [USA]





5. Alberto Lara [USA]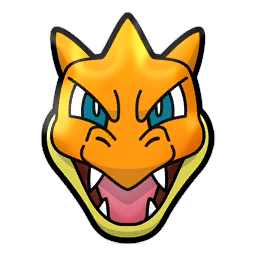 6. Nico Davide Cognetta [ITA]






7. Javier Valdes [CHI]


8. Luke Curtale [AUS]




Metagame highlights
Nidoking: We'll start off with the Pokemon that made it the farthest. Nidoking is an off-meta choice I've had my eyes on ever since it was allowed back into the VGC metagame. While it suffers from a painfully awkward Speed-tier, it excels in how much damage it can deal. Sheer Force is an amazing ability which boosts the power of moves that have secondary effects, in exchange for those effects not ever activating. This allows Nidoking to deal tons of damage with attacks like Sludge Bomb, Earth Power and Ice Beam which Jens Arne Mækinen used on his Nidoking's move set. These three moves provide excellent coverage against the metagame, making Nidoking a terrifying opponent for the Island Guardians, Heatran and even Landorus.
Tsareena: This is a Pokemon no one expected to come back. After winning the Japanese National Championships back in 2017, Tsareena once again faded into obscurity. Isaac Lam, despite his public dislike for Tsareena, took this Pokemon back to the top.
Despite being rather weak, Tsareena has some great tricks to take advantage of. Tsareena's signature move, Trop Kick, guarantees an Attack drop on the target which makes it a pretty spam-able move against the plethora of physical attackers. Feint is a move that Isaac Lam made very good use of, being able to break opposing Protect. This allowed his Mega Gyarados and Tapu Koko to score big KO's if Lam's opponent decided to go on the defense. Oh, and Tsareena's ability Queenly Majesty blocking priority moves is nice, although priority hasn't been as popular since Tapu Lele came around.
Weavile/Nihilego: Javier Valdes often led this duo which is why I'm putting them together. Valdes' Weavile was carrying Life Orb rather than a Focus Sash which made Weavile much more prone to being KO'ed, but gave it a big damage boost. Even Weavile's Fake Out was doing a lot more damage, but the combination of Ice Punch and Knock Off is probably what Valdes valued in his selection of Weavile.
Nihilego stuck to its main role as a Special sweeper, but it was finally revealed in Valdes' Top 8 set versus Ashton Cox that Nihilego was holding an Adrenaline Orb. When Cox led with his Salamence, the Intimidate gave Nihilego a boost in speed which explains why Valdes' Nihilego was slower than a Tapu Lele we saw in an earlier stream match. Adrenaline Orb makes sense considering how Nihilego's Speed has become more average with many more faster Pokemon being introduced into the metagame. Without having to worry about investing into its Speed stat while holding an Adrenaline Orb, more can be invested into Nihilego's bulk which suffers heavily on the physical side.
A good tournament for Rock Slide
No move generates more hype and simultaneous disgust than Rock Slide. That 30% chance to flinch the opponent's Pokemon can be game-deciding, and no one knows that better than this tournament's champion. Alessio Yuri Boschetto experienced both the good and bad side of Rock Slide with both instances deciding sets. Our first instance came in Swiss Round 4 where Boschetto was matched up against fellow countrymen and defending European International Champion, Simone Sanvito. Boschetto and Sanvito were running nearly identical teams making the set an intense back and forth between two of the world's finest players.
Game 2 came down to a Landorus/Zapdos mirror match where luck with Rock Slide would decide the game. Sanvito had only Landorus left against Boschetto's Choice Scarf Landorus and healthy Zapdos. Sanvito's Landorus dodges a Rock Slide while Boschetto's Zapdos uses Roost, allowing Snavito's Landorus to score the KO on Boschetto's. With Boschetto's Tailwind gone, it came down to Sanvito's Landorus at 20 HP versus a Zapdos at nearly half of its HP. With the speed advantage, Sanvito connects his first Rock Slide but doesn't flinch. Instead, Boschetto's Zapdos misses a Heat Wave which all but sealed the game up for Sanvito. This would be Boschetto's first and only loss throughout the tournament.
As you know by now, things eventually went well for Boschetto, as the RNG gods smiled in his favor in his Top 4 set against Ashton Cox. In game three, Cox had the advantage with his Amoonguss and Aegislash (with a Mega Salamence in the back) against Boschetto's Landorus and Zapdos. Boschetto needed a double flinch in order to prevent either Amoonguss putting his Zapdos to sleep or Aegislash KO'ing his Zapdos. Boschetto got the double flinch. There was still a speck of hope for Cox, but another Rock Slide flinch on his Aegislash allowed Boschetto to set up Tailwind, sealing up the game from there.
Later, Boschetto admitted on Twitter that Cox had outplayed him and that the flinches were necessary for his victory. Look, you can hate on the fact that Boschetto got that lucky in such a crucial moment, but hey, it's Pokemon. My only question is: why wasn't anyone using Wide Guard?
The two biggest things that we learned from Sydney were 1) Italy is yet again the force to be reckoned with and 2) Rock Slide is busted. We also learned a lot more about the potential diversity of the VGC 2018 metagame, and why you should be using Mega Metagross if you want to win tournaments. In all seriousness though, congratulations to Alessio Yuri Boschetto for his big win in what was such an exciting tournament to watch. Rock Slide flinches and all. Tournament season continues next weekend where we'll have coverage from two major regionals in Collinsville, IL and Malmo, Sweden.
Thanks for reading!
---
You can like The Game Haus on Facebook and follow us on Twitter for more sports and esports articles from other great TGH writers along with Eric! (@aricbartleti)
Images from Pokemon Ultra Sun and Ultra Moon, Pokemon Shuffle, Ken Sugimori and The Pokemon Company International
Teams data collected/provided by Nicholas Borghi and Trainer Tower
To continue enjoying great content from your favorite writers, please contribute to our Patreon account! Every little bit counts. We greatly appreciate all of your amazing support! #TGHPatreon