With the World Championships just under a month away, a topic that's causing a fuss in the community is a side event known as the Anaheim Open. The Anaheim Open is being held at the World Championships this year and awards regional-level Championship Points to those who place well.
Upon closer examination, this seemingly harmless side-event could actually have a major impact on the 2018 season. Let's take a look at some of the pros and cons of the Anaheim Open, and evaluate whether or not it should exist.
Pros
It's a huge incentive for more spectators to attend the World Championships
After the spectator ban at last year's World Championships, it seems TPCi is almost pushing for spectator turnout. A tournament with Championship Points on the line is an incentive for any competitor. Also it is a great way for spectating players to spend their time while their friends compete in the main event. Entry does come at a bit of a hefty cost, but the potential to get a solid head-start on the 2018 season is huge for any player looking to compete next year.
It could be an "easier" tournament to earn this much CP
This is more of a pro for a prospective player, but not so much when evaluating the quality of the CP being earned. With most of the top players already competing in the main event, that would mean the Open would be an "easier" tournament right?
Well…not exactly.
Not every single top player in the world will be competing at Worlds, plus the tournament is open to Worlds players who fail to qualify for Day 2. It will likely be an "easier" tournament considering most of the world's finest are battling to become the world champion, but that doesn't mean winning this tournament will be easy.
It's open to Worlds competitors too!
Of course, with an event like this, the players competing in the second day of the World Championships are sure to be upset that they missed out on potentially half of a 2018 invite. However, Day 1 players who fail to move on are eligible to compete, but there's a slight problem.
For a Worlds player, signing up for the Anaheim Open is a gamble, as you're basically betting on your success at the main event. If you register and end up making it to Day 2, that's $30 wasted. If you are eliminated from Worlds play, you're able to compete in the Open, but you've lost your opportunity to become World Champion.
There seems to be a negative either way unfortunately.
It's great practice for events in the Fall 
All tournaments before the end of the year, even after Worlds, will still be using the VGC 2017 ruleset, so having the open is a good opportunity for getting in some high-level practice for fall regionals.
Cons
*Just a disclaimer, a couple of these points are speculation, and could turn out to be less bad than we thought.
With this much CP up for grabs this early, this could potentially start the "snowball" effect 
Something that 2017's CP/travel award structure was notorious for was the snowball effect for players who earned a lot of CP early in the season. Having a lot of CP early on would mean travel awards to other big tournaments, which would then lead to a player gaining an absurd amount of CP by constantly being able travel and earn CP from other large events.
While this was the case for 2017, we're still not sure if there will be any changes come the 2018 season. This CP earned from the Open could mean a lot less than we think, but I think it's rational for some to be worried considering how the 2017 season was handled.
Prepare your wallet for entry
For a Masters player, the entry fee for the Anaheim Open is $30. In addition, players in the Open must have at least a World's spectator badge which means an extra $20 just to be allowed into the event. Plus, if some players are traveling to Anaheim just for this event, there's also potential airfare and other costs from the trip that stack up as well. With just entry alone, you're looking at $50 at least for those who need a spectator badge. That's already higher than the average entry fee for a 2017 regional. If you're looking to compete in this event, just be prepared to make a sizable investment.
The Anaheim Open's odd structure
The tournament, we're assuming, will be run similarly to a normal regional event. The difference for this event however is that one less Swiss round will be played in order to accommodate the Top Cut to include all players with the same record as the 8th seed. Fortunately, this eliminates resistance being a factor in deciding Top Cut, but this does mean extra play-in games will be required, plus there's the issue of pairing luck in Top Cut.
For those interested, here's a chart with projected Top Cut numbers for the Open compared to a normal regional.
So what do we think about the Anaheim Open?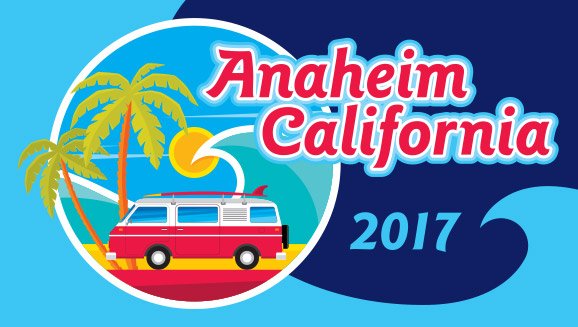 As it looks right now, the Anaheim Open seems fine for the time being. Having such a valuable side-event for 2018 competitors will increase spectator attendance greatly and is a great incentive for those wanting to attend the event without an invite. The Anaheim Open is by no means perfect, as the potential it has to negatively affect the 2018 season is there, in addition to high-performing players at Worlds basically missing out on potentially half an invite plus more for the 2018 season.
Until the 2018 circuit officially begins, we have no way of knowing at the moment how this will affect it. This is something that could be brought back every year at Worlds, so knowing its effects on the upcoming season will be essential in evaluating it further.
For those competing, there's definitely a ton of benefits, and it would be foolish to pass on unless you aren't competing next season or just don't want to pay for it. In the meantime, instead of dwelling on this smaller tournament, let's shift our focus to the main event and get hyped for the most exciting event of the year.
Thanks for reading!
---
You can 'Like' The Game Haus on Facebook and 'Follow' us on Twitter for more sports and esports articles from other great TGH writers along with Eric!
Images from Pokémon