The Swiss Tournament Format was introduced to the official Pokémon tournament structure in 2012. As of late, it has been creating a bit of controversy among players in the competitive scene.
Admittedly, while being a huge step up from the single-elimination format that was present prior to the 2012 season, there's still a ton that could be fixed to accommodate the traditional Swiss Format to a game like Pokémon. Since there has been no apparent alternative, instead of getting rid of the Swiss structure, we should try to alter some aspects to satisfy the community's plight . But like I said earlier, Swiss has brought good with it, and we'll start with that before we begin criticizing.
Note: The main points of argument/analysis are mainly going to apply to larger tournaments (above Premier Challenges and MidSeason Showdowns).
[su_divider divider_color="#000000″]
What Swiss Does Right
Casual Friendly 
Could you imagine traveling to a Pokémon tournament prior to 2012 just to get unlucky in your first game and instantly be out of the tournament? Luckily, my first ever tournament was literal minutes from my house so I took my Round 2 exit a bit easier than most.
With Swiss however, you can lose as many games as there are rounds and still play a ton of Pokémon by the end of the day. You won't be in contention to win if you drop more than two, but at least you can continue to play games to either learn or improve your skills.
The Swiss format was one of the first great steps for The Pokémon Company to make their competitive scene more accessible. It makes tournaments more than just competitions, but it also gives players a reason to travel to not only compete but to socialize and meet new people which gives the competitive scene a much larger appeal.
Decreasing Odds of Elimination Due to RNG…For the Most Part
It's Pokémon, so RNG is something that will always be a factor. But with more games to be played, there exists decreased chances that a critical hit or a miss will end your tournament run.
Not to mention, all tournaments that are Regional and beyond play best-of-three sets for each round so your odds of luck screwing you over should further be decreased.
But, like previously stated: it's Pokémon.
[su_divider divider_color="#000000″]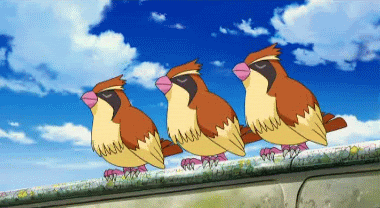 What Pokémon's Swiss Format Doesn't Do So Well & How to Potentially Fix It
I'll break this section down into three main points where the most complaints seem to derive from:
Tiebreaker Percentages When Determining Top Cut
Not Stream Friendly
Tournaments Take Forever
Your Record vs. Your "Resistance"
So here's how determining who makes Top 8,16, etc. in Pokémon works:
If multiple eligible players have the same record at the end of Swiss (let's say 6-2 for example), who makes Top Cut will be determined by each of their Opponent's Win % and their Opponent's Opponent's Win %. So basically their "strength of schedule" and thus "tiebreaker" is almost completely out of their hands.
The reason I say "almost completely" is because a simple rebuttal to this could be "don't lose early" or don't lose at all. But, as mentioned several times by now; this is Pokémon. An RNG heavy game which can mean certain doom for a player if their not on the favoring end of several rolls. If a player faces a gimmick they weren't prepared for or their initial opponent just gets really lucky, that could mean the end of Top Cut for them if their opponent goes on to lose their next six games.
Most players in the VGC scene seem to hate this being the way that potentially determines their chances of getting a shot of winning it all, and I can definitely see as a player myself how this could be frustrating. So let me turn to a way that many others have suggested to alter the Top Cut selection.
"All X-2 Records Advance"
The idea that after the initial Swiss rounds all players with 2 (or 3 in some cases) should advance to the Top Cut, much like how players with X-2 records move on to Day Two of National or World Championship competition, is by far the most popular solution among players. This seemed to be very positively received at the 2016 US National and World Championships where all X-2 players after the second day of play were allowed into the Top Cut.
Now the only issue with this is that the number of players does not always come down to a bracket-friendly number (like 16 or 32), but the tournaments mentioned above handled this by deciding play-in matches to narrow the field down to a workable Top 16.
Since Regional and above tournaments are now multiple-day events anyway, if this solution works, I think it should be implemented. It's shown success in the past, and it's what players seem to want in order to fairly assess who makes it to Top Cut.
The Suffering Stream
Most of us who watch tournaments courtesy of live streams are familiar with the infamous "We Will Return Soon" or "We'll Be Right Back" cards that usually stick around for 45 minutes in-between rounds.
When trying to stream matches from these tournaments you never know how long the match being streamed will last, as well as when the last game of the round will last. So if there's only one game able to be streamed and that game finishes quickly, you're left with a ton of down-time as the round finishes.
This is a killer for viewer retention, as most of the time there is nothing substantial going on in-between rounds to keep viewers engaged with the stream. Fortunately there are methods to alleviate this issue, and allow for more content to be featured on stream.
1. Have multiple matches able to be streamed
We've seen this utilized at larger tournaments, like Nationals and Worlds, but it's often never used consistently or there's only one other game to switch to. Having multiple matches off of the main stream would allow for more to watch in case the featured match concludes quickly. In addition to this adding less room for downtime on the stream waiting for a round to finish, the stream gets to showcase more matches and keep their audience interested.
2. Prepare filler content
If there are no other games that are able to be put on stream, the least TPCi can do is prepare some sort of segment or videos or something to interest the audience in-between rounds. We've seen instances of commentators discussing Pokémon Global Link data for Pokémon that were featured in a previous round, but these segments are often drawn out and unprepared so it really turns into just reading stuff someone could easily look up themselves.
Something like this could work, but if refined and added to, official streams could actually make the time in-between rounds somewhat entertaining.
Tournaments Take Too Long
I remember seeing an argument for keeping tiebreaker percentages, that suggested adding more Swiss rounds. Well before anyone considers doing something like that, we need to figure out how to make 8 or 9 rounds not take until midnight to complete.
Yes that actually happened, and it impeded a lot of people's New Year's Eve plans.
Anyone who has attended a tournament of any scale can report back with some issue regarding time taken to get through Swiss. Even starting the first round can take upwards of two hours or more which is kind of absurd. If you've experienced this as a stream viewer, then just imagine how the players feel.
Honestly, there's not a real easy answer for this one. It all really depends on tournament staff and how quickly they can get through registration and finalizing pairings. Some tournaments could require larger staffs to accommodate potentially larger attendance numbers to help speed up the process. Also with registration, it would be nice to have an accessible method for players who are not super familiar with the rules to have access to them so as not to cause any delays.
[su_divider divider_color="#000000″]
Final Thoughts
Although it's not perfect, Swiss is by far the best tournament structure we could ask for. It allows for more games to be played and for RNG to be less of a factor, but often leads to long, painful tournaments for spectators and players alike. With some tweaking, TPCi could easily alter their traditional tournament format that better addressing the player base of their competitive scene.
Let's be thankful that single-elimination is a thing of the past.
ou can 'Like' The Game Haus on Facebook and 'Follow' us on Twitter for more sports and esports articles from other great TGH writers along with Eric!