That's a wrap from Melbourne, and what a great tournament it was. Zoe Lou, a rather unfamiliar face to the big stage, was able to take her home country's tournament, overcoming a stacked Top 8. Zoe's historic win makes her the first Australian player to win an International, and the first female Master to win a National-level tournament since 2011.
Results & Teams (Top 8 Cut)
1)
Zoe Lou
2)
Nico Davide Cognetta
*
3) 
Ben Kyriakou
4)
Luke Curtale
5)
Sebastian Escalante
6)
Nick Naverre
7)
Tommy Cooleen
8)
Baris Akcos
*Nico's Kartana was removed due to a team sheet error
Pokémon Sprite Images courtesy of Game Freak
If It Ain't Broke, Don't Fix It
Zoe's team was heavily inspired by former World Champion and ONOG Invitational Champion, Shoma Honami's
famous Tapu Lele and Drifblim combination. This combo takes advantage of Drifblim's Unburden ability, which doubles its speed when it doesn't have an item. Since Drifblim consumes its Psychic Seed after Tapu Lele hits the field, Drifblim can set up a quick Tailwind.
Zoe's tournament run may have hit a rough patch in Day 2 Swiss, but her Day 1 and Top Cut performances were
nothing short of dominant. Zoe finished 8-1 in Day 1 and barely managed to squeeze into the Top Cut as the 8th seed. From there, Zoe won by a forfeit in Top 8, but proved herself in her Top 4 match against Ben Kyriakou, and her Finals match against London International Finalist, Nico Davide Cognetta. Although Cognetta was playing with only five Pokemon due to a team sheet issue, Zoe proved she won this match by playing exceptionally in her 2-0 sweep, and she had a number of fans to cheer her on.
Five Pokemon? No Problem.
After losing his Kartana due to the same team sheet woes that plagued players in London, Nico managed to take his weakened team all the way to the finals. Nico had already proved himself as a skilled player after his run to the finals in London, but his skill could only propel him so far. Kartana would've been invaluable for handling Zoe's nearly unchecked Magnezone, as Nico's Arcanine had issues with Zoe's Garchomp and Gyarados. Despite Nico's success, this got players talking again about how unfairly harsh these team sheet rulings were, and how they should be reformed in the future.
Streamed From An iPhone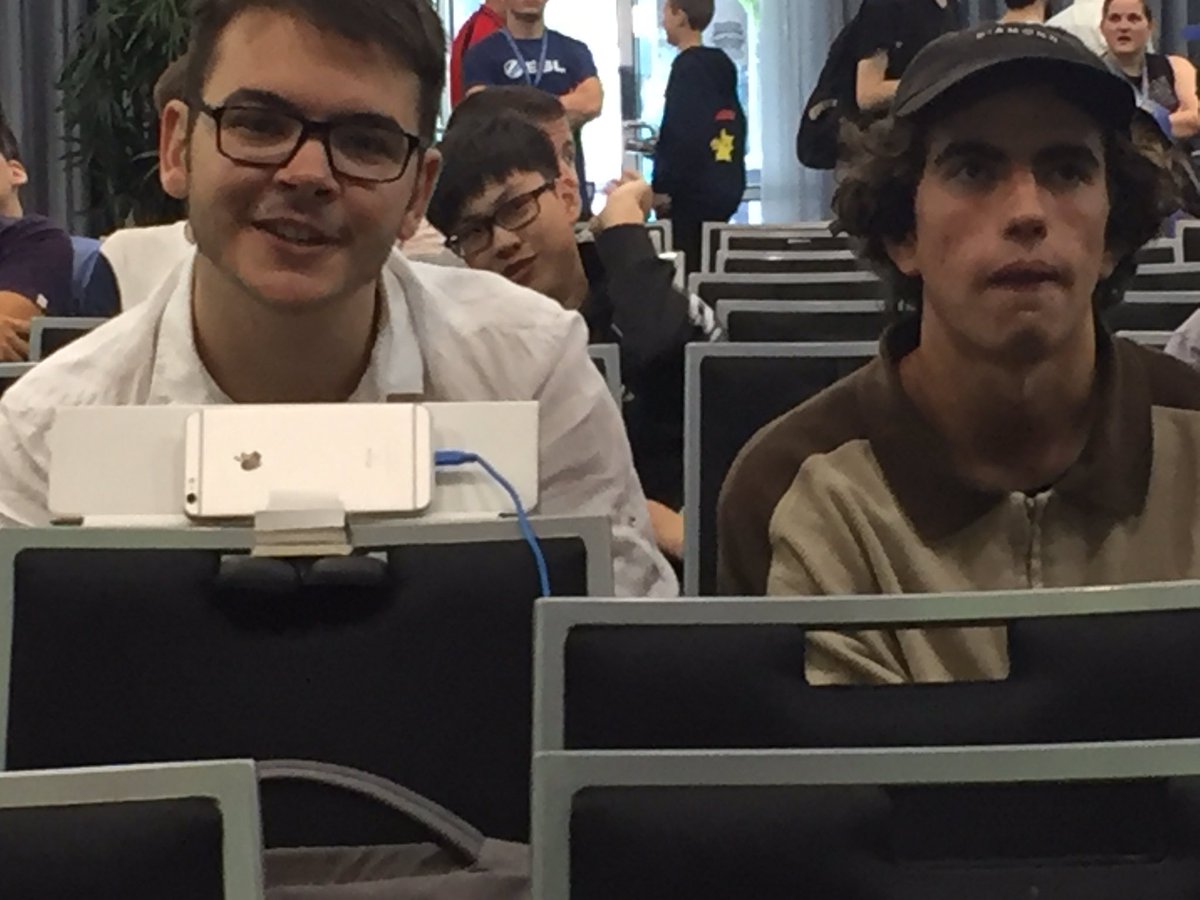 Honestly, the community was the real MVP of the weekend.
With permission from The Pokémon Company, a phone was provided to commentators Ty Power (@SarkastikVGC) and Tom Schultz (@SchultzyVGC) who actually dropped from the competition to commentate the last-minute stream. There was even live coverage from PokemonAustralia.com who live tweeted the event, with assistance from other members of the Australian Pokémon community. A huge shout out to everyone who helped to provide coverage as you have made our jobs as spectators and journalists a lot easier.
Final Thoughts
Melbourne was an event filled with story lines that turned out to be a great overall tournament experience. With Melbourne behind us, we set our sights on São Paulo, Brazil for the next International Championships that have shrouded themselves in controversy due to the newly announced player caps. Now that Europe and Australia have crowned players who have successfully defended their continents, let's see if Latin America can do the same.
Art of Pokémon courtesy of Pokémon and Ken Sugimori
You can 'Like' The Game Haus on Facebook and 'Follow' us on Twitter for more sports and esports articles from other great TGH writers along with Eric!