2019's first Chinese Contenders season has begun! We recently did a short breakdown of China's four academy teams, but there's more to the region than that – a lot more. Below lies a short breakdown for each of the remaining Chinese Contenders squads, and what you can expect from them this season. Enjoy!
Alter Ego
---
Alter Ego roster:

DPS: X8lack, theSt1eet, Fenlie, Mei9
Tanks: KazE, JayChou (aka fengfeng, ex-LAB)
Supports: B612 (aka Freefeel, ex-SHD)
Unsure: RICK (aka wuligiao, ex-HTP)

— OW Beacon (@OWBeacon) March 14, 2019
Alter-Ego was one of four teams affected by a recent boosting investigation in China, which saw 12 players from four teams banned from competitive play – some for as short as a year, and others for life. All seven players on "Team Stop Feeding" (the second place Trials team) were found guilty of boosting in some form or another, which gave Alter-Ego (the third place finishers) a second chance in Contenders.
Alter-Ego's current roster is significantly svelter than its 12-man squad from last season – in part because of the boosting investigation, and in part because of their horrendous last place finish. To be blunt: Alter-Ego drew one map last season, and lost the other nineteen. Something had to change.
There are a decent handful of returning names this season – X8lack, Fenlie and KazE – but most of this roster is designed with a new look in mind. Keep a particular eye on B612 – as mentioned in the tweet, he used to be named Freefeel, who you may remember from his days with the Shanghai Dragons in 2018. Unlike his counterpart MG, he hasn't found quite as much success in the competitive circuit – but now could be his chance.
LGD
---
Contenders website releases full roster information for all Chinese Contenders teams (https://t.co/Yv4m9VqZzE).

LGD roster:

DPS: kaneki (aka Eternal), wanli
Tanks: tanqiu, Rook1e
Supports: SecreTOT, HaoYoQian

— OW Beacon (@OWBeacon) March 14, 2019
Extremely few changes for LGD this season – beyond a few trimmings and GagA's transfer to Team CC – which should mean good things in a region wracked by roster shuffles. With a semi-final finish last season, LGD will be looking to dial in their styles and synergies to take their best shot at the star-studded academy rosters and the powerhouse that is T1w. Whether or not that consistency will be enough, well… figuring that out is half the fun, isn't it?
T1w
---
T1W Roster (no change):

DPS: MoLanran, Assassin, Mijia
Tanks: Silver3, Highbee
Supports: Wya, illusion

— OW Beacon (@OWBeacon) March 14, 2019
Speaking of consistency… get a load of this roster for T1w. After an excellent 2018, "The One Winner" is doing its best to stay that way, even with some shiny new rosters stepping up to challenge them.
It should be noted that Hangzhou Academy – touted by many analysts as the strongest new academy team, and potentially the strongest team in the entire region – is comprised largely of players from Flag Gaming, who lost in a crushing 4-1 game against T1w to round out last season. There are some new ingredients thrown in that pot, to be fair, but it remains to be seen if they'll be able to overcome the powerhouse that is T1w. We're in for some great games either way. Buckle up!
Flag Gaming
---
Official: Flag Gaming updated their roster for China Contenders S1.

New Player:
Showcheng(Former LGD player, aka Rikka, DPS)
Farway(Former LGD player, aka YuanFang, Support)
Yaoxie(Former VG/LGD player, OT)
PILY024(Former MSC/BTRG player, Support) pic.twitter.com/OH6cNDbF2b

— OW Beacon (@OWBeacon) March 12, 2019
Remember that scene from the Godfather, where the mobsters show Don Corleone Sonny's body? That's what's happened to Flag Gaming.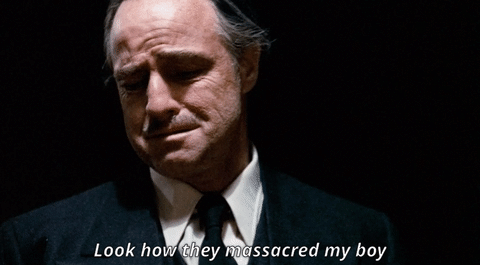 After Hangzhou Academy took five of Flag's best, the team is looking to start from scratch with some remnants from LGD and a core four that will hopefully maintain their 2018 momentum. Melonz, Lie, evillx and mAsk are no slouches, but with so many changes… this team will be a real wild card. That kind of variability seems dangerous in a region as crazy as China, but could also be a real boon.
Big Time Regal Gaming (BTRG)
---
Chinese Contenders team BTRG announces its new roster for the upcoming season:
DPS: SkyShow (hitscan), Cloud (flex).
Tanks: WonZ, YangYang, LiGe, HANHAN.
Supports: WinWinQ, ARONG. pic.twitter.com/cOKzhkil8y

— OW Beacon (@OWBeacon) March 11, 2019
A complete rebuild marks BTRG's return to Contenders this season – save for LiGe, who returns as a flex tank of no small repute. BTRG finished 5th-8th last season, and never put up much of a fight vs heavier hitters like LGD, Flag or Team CC. These new additions will have to change that if they want to make it past the quarterfinals – or even past the other new teams in their group.
Triple Six Legend
---
Official: TSL(Triple Six Legend) updated their roster for China Contenders S1.

New Player:
Rapheal(Former LAB/@RestartOw/Detonator.KR player, DPS)
Shush(Former TSL player during S2, Support)

Remain Player:
Soberovo(Support)/DPS(Main Tank)/Umbra(Off tank)/LRC(aka Runcheng,DPS) pic.twitter.com/ue41qus6iR

— OW Beacon (@OWBeacon) March 12, 2019
TSL have largely stuck to their guns this season, but have brought in – or brought back – a couple of heavier hitters to overcome their former record of 2-3, -6. Raphael has bounced between teams for the past few seasons, but could potentially find a more stable home with TSL. If they play their cards right, they could push for another playoff run – hopefully a bit more gracefully than last season, while they're at it. Keep an eye on their main tank DPS, whose name is just as confusing as you might think.
Lucky Future
---
Lucky Future roster:

DPS: melo (ex-LAB), mz
Tanks: RosesOVO, 10Oo
Supports: SINCE, Recall

— OW Beacon (@OWBeacon) March 14, 2019
Lucky Future have struggled to replicate the winning ways of their old sister team, Lucky Future Zenith, who took back-to-back championships in 2018 before being pulled apart by Atlanta, Shanghai, Seoul and Hangzhou. (Five of their six players were taken to those squads, which led to the team dissolving entirely.)
Despite their dour circumstances, Lucky Future march stoically on. Their current roster is formed largely of unknowns, but that's probably not a great thing when pitted against academy teams like BLG or unsigned powerhouses like T1w and LGD. Watch this team to at least see what they can do against the goliaths that fill the region, and to see how the roster adapts – or changes – after their first couple of games. Good luck, boys.
Team for Victory
---
TFV lost only a single player to the 12-man boosting sting that took place after this season's Trials, and are otherwise looking to be a solid Contenders team all around. They had a near-perfect Trials run – 7-0, with only a single map loss to Laboratory. With momentum like that, there's a good chance they can hold out against most of the pack in their group – if they're lucky. They'll need all of those winning ways to withstand the onslaught of bigger teams, but if any smaller name was going to put up a fight, it would be Team For Victory.
STAY UP TO DATE
---
Follow me on Twitter @thibbledork! Ask me questions, or tell me how I'm doing! 
You can also message me on Discord! (thibbledork#0282)
Featured Image Courtesy of Robert Paul for Blizzard Entertainment
Follow The Game Haus for more esports and sports stories!!
Twitter: TGH Esports
Facebook: The Game Haus