Ashton Cox is your first ever Latin America International Champion for Pokémon VGC, thanks to a lucky pineapple. Yes, you read that right. A pineapple.
An man at the market today gave me a free pineapple and said good luck (lol)? Feeling good about this weekend!!

— Ashton?Cox [???] (@linkyoshimario) April 20, 2017
Aside from Cox's innovative good luck charm, he played an impressive finals set in the face of a dominating Game 1 win from his opponent. With some controversial, lucky critical hits going his way in Game 3, Cox took Torkoal and Lilligant to their first major win of the season. There's a lot more to discuss from São Paulo, but let's first take a look at the Top 8 results.
Results & Teams (Top 8 Cut)
1. Ashton Cox [US]
2. Javier Senorena [ES]
3. Gabriel Agati [BR]
4. Carlos Ventura [PE]
5. Ian McLaughlin [US]
6. William Tansley [UK]
7. Tommy Cooleen [US]
8. Markus Stadter [DE]
Weather Wars

São Paulo's Top 8 consisted of five different weather setters, with three different weather conditions being featured in the top three teams. We saw weather playing a pivotal role in the finals match between Ashton Cox and Javier Senorena. Positional switching determined the effectiveness of both Cox's Torkoal and Lilligant, and Senorena's Ninetales. Is it possible that weather will finally make its way to the top of VGC 2017's usage?
So far, only two weather team modes have made themselves known: Double Duck and
Torkoal+Lilligant. With Double Duck recently claiming its first major tournament in Utah, and now Torkoal+Lilligant with a victory in São Paulo, we could see a dramatic rise in weather usage in the coming months.
But not just Torkoal and Pelipper, this also means definitive rise in the hail and sandstorm setters, Alolan Ninetales and Gigalith. A popular way for teams to counter opposing weather is by setting their own, which Ninetales and Gigalith perform effectively.
Aside from their weather benefits, Ninetales and Gigalith mainly play much more pivotal roles. Ninetales is effective in supporting its teammates with Aurora Veil, which boosts both defensive stats for the entire party for five turns. Gigalith, on the other hand, takes advantage of its low speed to act as part of an ant-Trick Room or pro-Trick Room mode on a given team.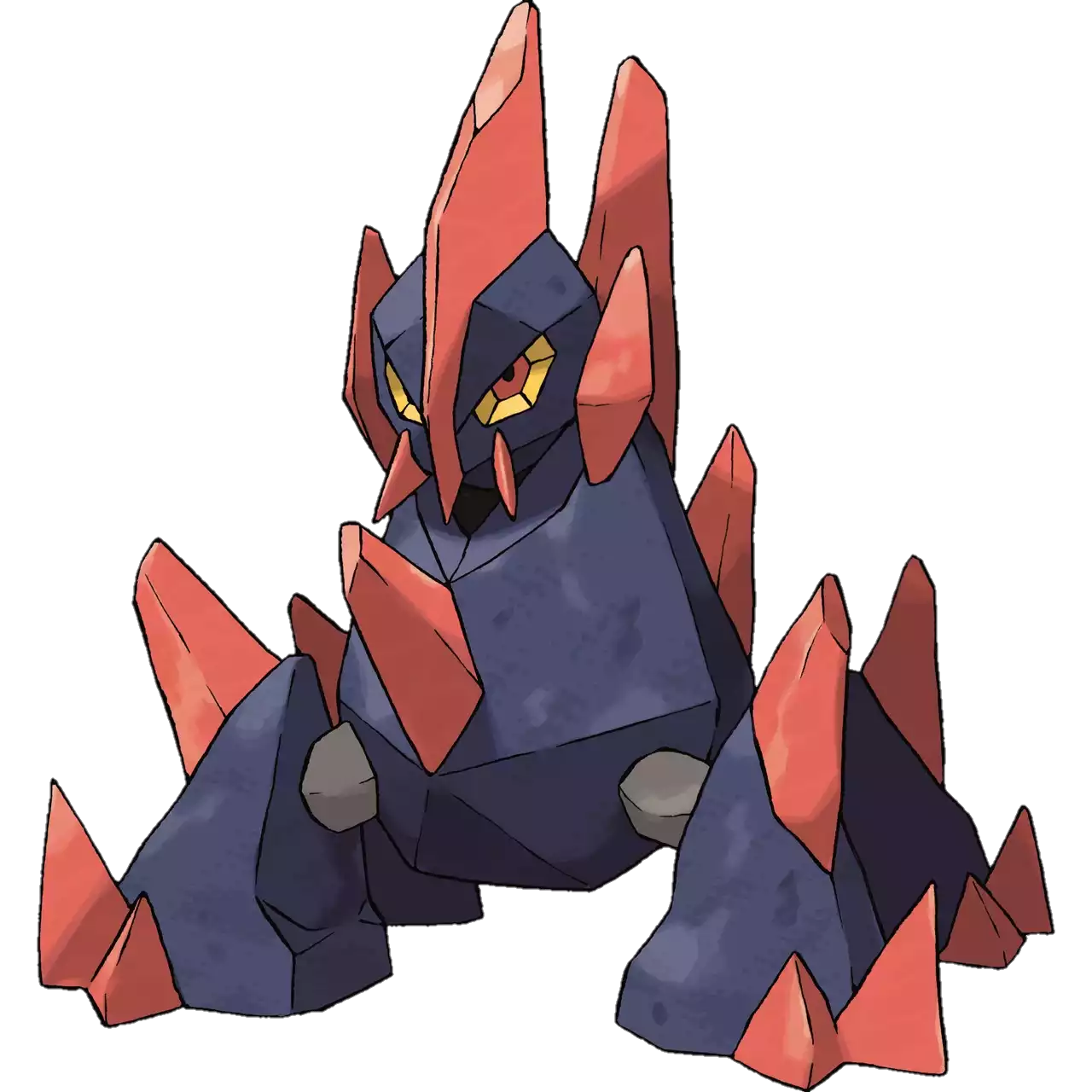 What's fascinating about weather in this format is the slight alteration to its role. Instead of weather-based modes and teams becoming popular, we've seen weather being used mainly to disrupt opposing weather conditions. Pokémon like Ninetales and Gigalith serve much different roles, with their weather conditions simply being a plus.
Poor Politoed probably misses its friends Kingdra and Ludicolo.
Xurkitree & Smeargle: An 8-0 Swiss Run
Hm… Smeargle paired next to a boosting sweeper? Where have I seen this before?
Oh right, last year's atrocity of a format…
Anyway, Ian McLaughlin piloted a rather new strategy that could launch this shocking Ultra Beast into the realm of relevance. Meet Smeargle's newest partner in crime: Xurkitree. Another powerful Pokémon with an amazing set-up move that can just as easily take advantage of Smeargle's insane supportive abilities to ruin your life.
Despite Xurkitree's very sub par defenses, this strategy features a bulkier build, holding one of everyone's favorite 50% HP recovery berries. By abusing Fake Out and Follow Me from Smeargle, Xurkitree can boost to absurd levels of Special Attack by using Tail Glow (boosts the user's Special Attack by three stages).
While we didn't see Xurkitree shine in McLaughlin's streamed match versus Eduardo Fontana, what we did see was just how scary Smeargle can be when paired with another Ultra Beast. By, once again, abusing Fake Out and re-direction, McLaughling was easily able to sweep through Fontana's team with Pheromosa. With Smeargle there to protect the constantly boosting Ultra Beast, Fontana stood no chance against Pheromosa's onslaught.
I think McLaughlin's performance with this team proves just how scary Smeargle still is. There are still powerful Pokémon in this format, mainly the Ultra Beasts, that can easily take advantage of Smeargle's endless supportive move pool.
Carson St. Denis: The 5 Mon Champion 
The Senior division rarely gets a lot of attention, but Senior player Carson St. Denis did the impossible in São Paulo. He won the entire tournament with a party of only five Pokémon.
St. Denis most likely fell victim to a fate that has plagued a number of strong players this season: team sheet errors. For those unfamiliar with the rule, if there is information on a player's team sheet that is inconsistent with what appears in game, the affected Pokémon can be removed from the player's party.
Luckily, St. Denis is one of the strongest Senior's players in the world and really did not need Snorlax much in his Finals match against Jan Tillman. Tillman's team featured his own Snorlax, but not an accompanying Trick Room mode which would've been a reason for St. Denis' Snorlax to be useful. St. Denis played an amazing set despite his handicapped party to take a 2-0 victory, and another International title.
Tman's Top 8 Curse 
I unintentionally called this in my last piece, but Tommy Cooleen made it yet again to an International Championship Top 8 with his signature Double Duck team. But, unfortunately like London and then Melbourne, Top 8 was as far as the ducks could swim.
Nevertheless, Cooleen's consistent performance with the same archetype is beyond impressive. Out of the three International Championships so far, Cooleen has made it to the Top 8 in all three tournaments. With just one International left, can Cooleen make the cut again and potentially break his Top 8 curse? We'll find out in Indianapolis.
Final Thoughts
With the penultimate International Championship behind us, we set our sights stateside for the upcoming Virginia Regional Championships, which proves year after year to be one of the US's most competitive events. As for the International stage, the final tournament in Indianapolis could be a make or break tournament for players both native and foreign. It's going to be an exciting end of the season leading up to the World Championships in August. Only time will tell what groundbreaking new strategies will claim these last few tournaments.
Thanks for reading!
Art of Pokémon courtesy of Pokémon and Ken Sugimori
You can 'Like' The Game Haus on Facebook and 'Follow' us on Twitter for more sports and esports articles from other great TGH writers along with Eric!