The big opening weekend of college football is here. The wait is over. With the return of football, there a lot of things to think about. This list will help narrow that down to five different things to watch for in week one.
1. Alabama's QB battle
One of the biggest storylines of the offseason has been the quarterback situation in Tuscaloosa. Jalen Hurts has led Alabama to a lot of wins, but Tua Tagovailoa led the team to a comeback victory. Hurts is the better runner, while Tagovailoa is the better thrower. Most pundits believe Tagovailoa is the guy for the job.
Both quarterbacks will play in the season opener against Louisville. This game will probably not be the end of the quarterback battle, but the events that happen in this game should show fans, and the staff at Alabama, who is the right person to lead the Crimson Tide this season.
2. Two top-tier defenses going at it
Not only will two of college football's most historic programs be going at it this weekend, two of the best defenses will be going head to head. Notre Dame took a huge step forward last year on the defensive side of the ball. They ranked 31st in scoring and get nine starters back. Michigan had the 13th best scoring defense last season and bring back eight starters.
With unproven quarterbacks, both of the offenses in this game may have trouble moving the football. That means the defense that makes the most plays could change the outcome of the game. Look for players like Devin Bush and Rashan Gary to make an impact for Wolverines, while Te'Von Coney and Julian Love are called upon for the Fighting Irish.
3. An early season matchup with CFP implications
The game featuring the highest ranked teams on Saturday will be between Auburn and Washington. Both teams are possible College Football Playoff qualifiers based on their preseason rankings. The game will be an absolute war, but the loser will have a lot of work to do to get back in the College Football Playoff picture.
If Auburn loses, they have to play in a tough SEC West, which makes things tough. They either have to go undefeated after this game to make the College Football Playoff, or become the first team with multiple losses to make the final four teams. If Washington loses, it will be tough for them to make the College Football Playoff as well. The Pac-12 could miss the playoff with a one-loss champion.
Either way, this is why fans love college football. It will be an emotional game involving two very high-level teams.
4. Linebacker play in Miami vs. LSU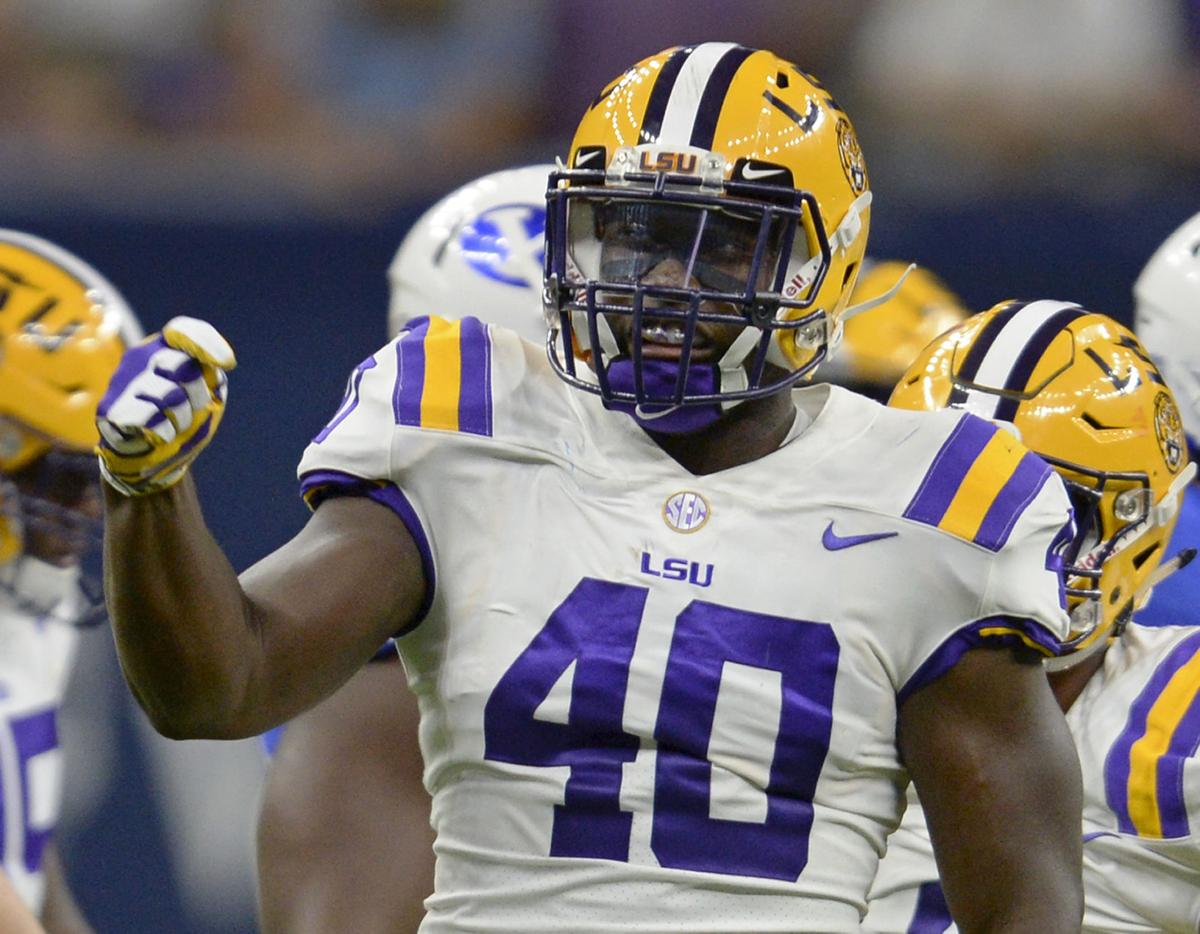 Miami and LSU play each other on Sunday because there are no NFL games until the following week. While it is definitely a game all college football fans will try to watch, there is one specific position to look out for in this game. The linebacker play in this game might be some of the best seen all season long.
LSU has Devin White lining up for them after a stellar 2017 season. He posted 133 total tackles 13.5 tackles for loss, 4.5 sacks, one interception and three passes defended. Heading into the 2018 season, White is a projected first-round NFL Draft pick.
The Hurricanes have three junior linebackers, who have all started since their freshmen seasons. All three have significant talent and will make plays in this game. Shaq Quarterman is the best of the three. He led the team in tackles with 83 last season.
5. Deondre Francois' return
Deondre Francois injured his knee in the first game of last season against Alabama and missed the entire year. The Seminoles struggled to a 7-6 record without him. After the season, head coach Jimbo Fisher decided to leave for Texas A&M. Francois was able to win over new coach Willie Taggart to earn his starting spot back during a position battle with James Blackman, who started in his place last season.
As a true freshman, Francois led the Seminoles to a 10-3 season. He did have Dalvin Cook alongside him at running back, but his offensive line was not good. He put up good numbers in his first season, given his inexperience and lack of time to throw the ball. Francois finished with 3,350 passing yards, 20 touchdowns and seven interceptions in 2016.
After a year of not playing a game, Francois will try to recapture his old play-making ability and lead Florida State to a much better season than 2017. He will not be able to ease back into things, as the Seminoles play Virginia Tech on Labor Day to open their season.
Make sure to check out our college football page for more updates and rankings.
You can like The Game Haus on Facebook and follow us on Twitter for more sports and esports articles from great TGH writers!