The 20 teams competing in the inaugural season of the VGC Pinnacle league have selected and drafted their roster. These teams, comprised of three players, will battle it out across all six Pokemon VGC rulesets since the 2017 season. Even though the players selected for this draft have proven their competence in these respective formats, the random assigning and strategic banning of these formats may force players out of their comfort zone which could lead to some interesting matches.
But which one of these teams looks to be the strongest heading into Week 1? It's hard to say at this point, but let's attempt to answer that question with a good old fashion preseason power rankings list.
Roster: Kevin Swastek, Chris (iPurple), Tre Hoard
The first (or last) spot in our list is HNC esports. This isn't to say that this team is inherently "bad", but just has a lot to prove. Kevin Swastek is the team's main star as he's racked up a fair share of solid Top Cut placings in the 2018 season and even an 11th place finish at the 2019 North American International Championships. Meanwhile, Chris and Tre Hoard were able to qualify through the first tryout tournament, but have yet to breakout at a major tournament.
Roster: Taka Maenishi, Alex Arand, Ruben Pereira
Athaim is another team with a lot to prove. Luckily, they have an accomplished player in their ranks in Alex Arand. Ruben Pereira has had his share of accomplishments in the past, while Taka Maenishi is a Japanese player who managed to qualify through the second tryout tournament. This team has potential, but the regional differences could cause some coordination issues for the team.
Roster: Paul Ruiz, Stephen Brown, Alex Qian
I hate to put this team so low considering they've got a former World Champion, but the other two players are major question marks. Stephen Brown hasn't had a major result in recent years, while Alex Qian hasn't had a breakout performance at an official event. Still, this team has three skilled players on its roster and has the potential to be a contender.
Roster: Thomas Platter, Max Simon, Don Czech
This team slightly edges out Illuzion simply due to the established accomplishments of their players. All three are consistent Worlds qualifiers and have proven competence in both official and online tournaments. Thomas Platter even won a regional championship last year, so this team's skill in recent formats shouldn't be a concern.
Roster: Carson Confer, Carlos Parica, Giovanni Cischke
FYC hosts a fair amount of talent especially in the online sphere with players like Carlos Parica and Giovanni Cischke demonstrating their skills on ladder and online tournaments. Carson Confer has been out of the VGC game for over a year now, but this kid is still a former World Champion and International Champion so FYC just has to hope he's not too rusty.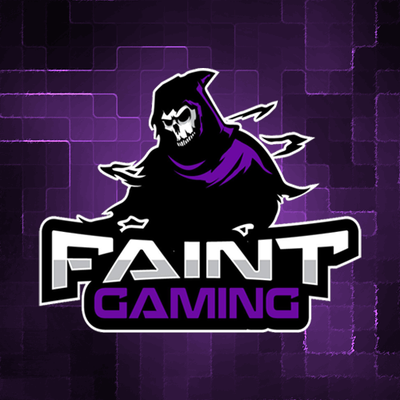 Roster: Enrico Grimaldi, Davide Cateruccio, Luca Lussignoli
Faint Gaming scored themselves a squad of Italian players which is one region of VGC that shouldn't be underestimated. Each of these players has had their fair share of success over in the European circuit, and they look to be one of the best teams as far as potential coordination goes.
Roster: Kyle Livinghouse, Edoardo Farraris, Marcos Perez
This team is a wild card, but has the potential to do well under the right circumstances. They already have one of the best players in the world right now in Kyle Livinghouse, with Edoardo Farraris and Marcos Perez not being pushovers either. Farraris and Perez don't have nearly the same level of success as Livinghouse, but both players have demonstrated that they can play at a high level and can surely pick up some wins for HYXR.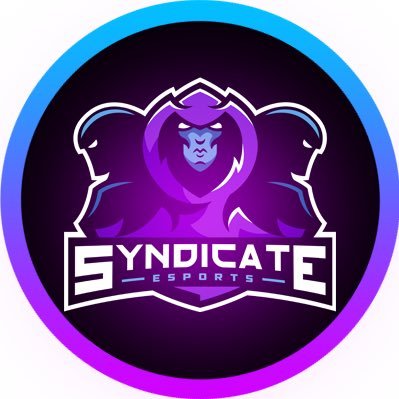 Roster: Irving Johnson, Alex Williams, Jeremy Rodrigues
This team looks somewhat stacked on the surface, but their main problem stems from potential consistency issues. While Syndicate already has a sponsored player in Iriving Johnson, Johnson has yet to really prove himself at major event. Williams and Rodrigues on the other hand have both won regional championships while Rodrigues is a former North American International Champion. This team will need to work together in order to be successful as each one of these players has the potential to succeed, but also to drop the ball.
Roster: Alex Underhill, William Marks, Lachlan Janke
Clique Esports has one of the strongest players available in the draft in Alex Underhill and another solid North American player in William Marks. Lachlan Janke may not be a recognizable player to some, but he has excelled in online play during his VGC career. This team can be really good and I don't see them finishing lower than at least the middle of the pack.
Roster: Ashton Cox, Raul Ramirez, Cedric Derouchie
Rounding the first part of this list is Beyond Reality, and they're quite the promising team despite being just shy of the Top 10. Ashton Cox was the best player in World (in Championship Points) this season and he is joined by a top Latin American player in Raul Ramirez and a skilled fellow North American player in Cedric Derouchie. Even though they're this low to start the season, Beyond Reality could easily break top 10 by the end of the season.
That concludes the first part of our power rankings for the 20 teams competing in the first season of the VGC Pinnacle league. Check back tomorrow to see how the remaining top 10 teams stack up against the rest!
---
---
You can like The Game Haus on Facebook and follow us on Twitter for more sports and esports articles from other great TGH writers along with Eric! (@aricbartleti)