The college football season is approaching. Each SEC team will be previewed before the season. Here is the 2022 SEC Football Preview: Alabama Crimson Tide.
2021 Recap
2021 Record: 13-2 (7-1), 1st in West
National Champion Runner Up
Another year, another SEC Championship. Nearly another undefeated season. Alabama did just about everything right last season and were in a position to win another championship which would've been Nick Saban's 7th while at Alabama. Unfortunately former Saban disciple Kirby Smart had other ideas.
Texas A&M's Jimbo Fisher broke the long drought of winless former Saban assistants earlier in the season with a 41-38 win. And Kirby Smart did it again in the championship game to thwart the legend of another title. Accolades were abundant again, topped with a Heisman Trophy season for first-year starter Bryce Young.
2022 Outlook
Heisman Trophy Winner is Back
Yes, Bryce Young returns. Expectations are high with Nick Saban's 4th Heisman Trophy winner in his time at Alabama. And, needless to say, this group wants to finish what they started last year. Expect another playoff run from the 2021 runner up.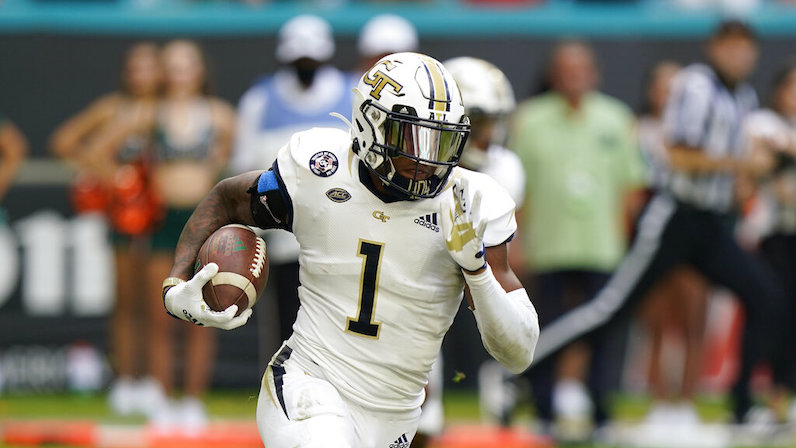 This year's offense might rely a little more on the running game. Three wide receivers are gone from last year which leads to a somewhat inexperienced WR room. Jermaine Burton transferring from Georgia certainly helps matters. However, transfer Jahmyr Gibbs has very high expectations. Gibbs had a huge year at Georgia Tech last year and should be in the Heisman conversation in 2022.
Decimating Defensively
Alabama's defense should be improved upon from last year. The defensive front is formidable for any opponent. Will Anderson showed what he was capable of last year but pairing with Dallas Turner is going to make it one of the best defensive lines in the country.
The Tennessee transfer Henry To'oTo'o is back for a 4th year at linebacker and the secondary returns experience with Jordan Battle. Some up-and-coming backs will help in the secondary to provide Alabama with another dangerous defense.
Recap
There's no reason Alabama shouldn't be present in the SEC Championship game again this year. And with that means a playoff appearance in all likelihood. The only difference from last year's schedule is an automatic win against Vanderbilt and a should-be win with Texas. Expect the Tide to be rolling once again.
You can 'Like' The Game Haus on Facebook and 'Follow' us on Twitter for more sports and esports articles from other great TGH writers along with Kyle!
"From Our Haus to Yours"