Kevin Obanor
Obanor had a very good season for Oral Roberts last year and was a focal point of their success. Furthermore, his decision between Arkansas and Texas Tech will add even more talent to two teams who will be in the NCAA tournament next season. Additionally, his ability to stretch the floor with his shooting being major addition playing either the 4 or 5. He is also a very good player in ball screen situations. The growth in Obanor's game from the perimeter has steadily improved and shot 46.3% from three last season. As for Arkansas, it would add shooting to the four spots to match the athleticism of their other wings and big men. Now, Texas Tech would be intriguing with the versatility Obanor and Kevin McCullar could provide. Whoever lands Kevin Obanor will add a very productive offensive player to their rotation.
Marcus Carr
This decision could very well affect the status of Texas being one of the most dominant teams in college basketball.  Continued, Texas has Devin Askew as the potential point guard. However, the addition of Carr would solidify the position with his veteran experience. The addition of Carr would give Texas arguably the best perimeter in the country. As well as, continuing the trend of Chris Beard landing transfers at Texas with Timmy Allen, Dylan Disu and Christian Bishop. The decision of Carr is coming down to professionally in Australia or at Texas and would make them a massive National Championship contender.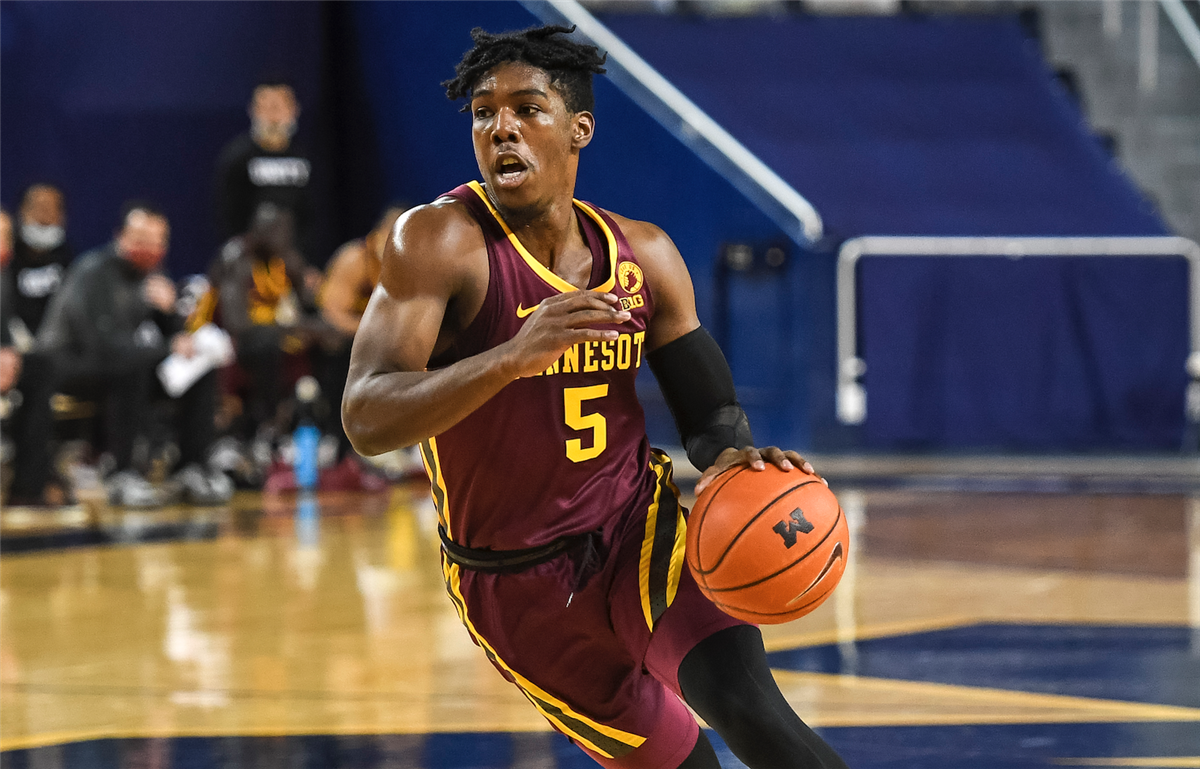 Moussa Cisse-Oklahoma State
Cisse is a very highly regarded player coming into last season with raw potential moving on from Memphis now to Oklahoma State. Furthermore, this will give Oklahoma State great rim protection with his presence and has tools to further develop his offensive game. Continued, this will allow Mike Boynton and Oklahoma State to go big at times with having a very good big already in Kalib Boone. The ability of Mike Boynton's staff to further develop players is key. This will be a major help towards the progression in Moussa Cisse's game. Also, his decision of not picking Florida State could open the possibility of Kofi Cockburn landing there.
Kofi Cockburn
Cockburn will announce his decision on Friday between a return to Illinois, Kentucky or Florida State. The impact of all three schools will be significant and making them a greater threat in their conferences and nationally. Also, the impact of him going to Kentucky would create a dominant frontcourt with Oscar Tshiebwe and Daimion Collins. Next, the impact at Florida State would possibly be most significant with a true need for a center. Also, could make their roster complete along with the best in the ACC. As well, a return to Illinois would make for a dangerous tandem in Andre Curbelo and Cockburn. Therefore, the decision of Cockburn will have a massive effect on college basketball.
Images Courtesy of, 247 Sports,
You can "Like" The Game Haus on Facebook and "Follow" us on Twitter for more sports and esports articles written by other great TGH writers along with James!
"From Our Haus to Yours"