Rhode Island at (6) Dayton
The battle for the A-10 is taking place at Dayton and Rhode Island has a massive opportunity. Rhode Island needs Fats Russell to be dynamic in this game and to score at a very high level throughout the game to have a chance. Next, Jeff Dowtin will need to take the pressure off of Russell and be a dependable secondary scorer and defend the Dayton perimeter effectively. In addition, Cyril Langevine will have the biggest task of all defending Obi Toppin. Next, the perimeter defense for Rhode Island will be very key in slowing down the Dayton attack. Further, Tyrese Martin will need to continue to emerge as a scorer and will need to rebound the basketball effectively.
As for Dayton, they must be able to space the floor effectively and attack at a rapid pace featuring Toppin. Toppin will have a very good matchup against Cyril Langevine and he will be tasked with slowing him down. In addition, Jaylen Crutcher will need to play at a high level as he must match the play of Russell. In addition, Ryan Mikesell could be a problem for Rhode Island to guard with his versatility offensively. Also, for Dayton Rodney Chatman and Trey Landers will need to make strong decisions on the perimeter for Dayton. Ultimately, the pressure that the Toppin and company will apply to Rhode Island will be too much for them to overcome.
Prediction: Dayton 80 Rhode Island 73
Michigan State at (22) Illinois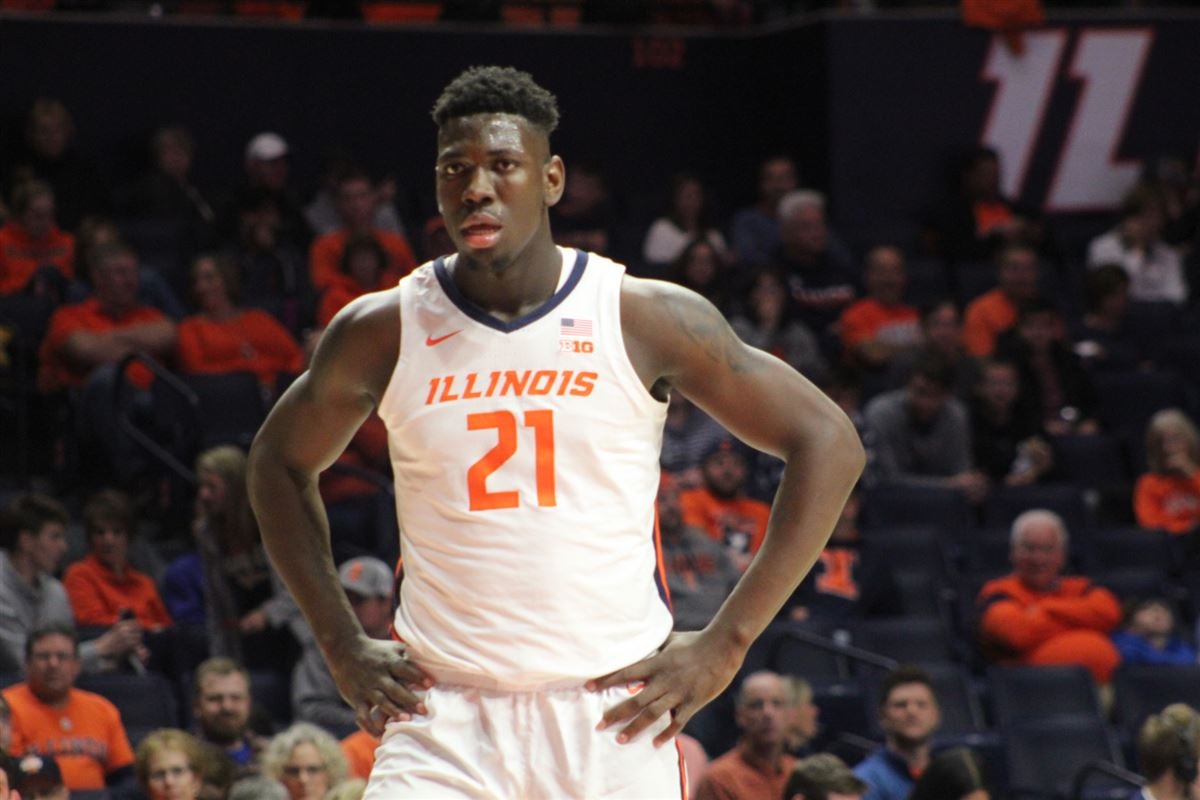 Michigan State is now 16-7 and is starting to fall out of favor in the Big Ten. Now, for the Spartans, they need Xavier Tillman to be a major part of their success. Furthermore, his matchup against the Illinois frontline will be a difficult one and he must deliver. In addition, Cassius Winston will need to be exceptional offensively for Michigan State and he has a tough matchup with the size and athleticism of Ayo Dosunmu. They will also need major production from Aaron Henry on both ends to be the player he can be. Next, Rocket Watts needs to continue to emerge as a secondary scorer and ball-handler for Michigan State. Michigan State will need to keep up offensively against Illinois.
As for Illinois, they must be able to hold serve at home against Michigan State. This starts with the dynamic ability of Dosunmu who can disrupt Winston defensively and use his athleticism on him offensively. Next, the place where Illinois can give Michigan State trouble is inside with Kofi Cockburn and Giorgi Bezhanishville. They must be able to use their size and differences respectively to cause matchup problems for Michigan State. Now, Trent Frazier will need to play well against Aaron Henry not allowing him to get going. The offensive capabilities of Illinois will be too much for Michigan State to overcome.
Prediction: Illinois 68 Michigan State 64
(23) Creighton at (10) Seton Hall
Seton Hall an opportunity to continue to build their resume with a very high powered offense in Creighton coming in. The perimeter defense for Seton Hall will be very important against the scorers of Creighton. Therefore, Quincy McKnight will need to lead the way with great ball pressure on Marcus Zegarowski. Furthermore, Myles Cale must be more effective for Seton Hall on both ends of the court in this game. Myles Powell will need a huge game to keep pace with the offense of Creighton in this game. In addition, Romaro Gill could have a big game inside against Damien Jefferson as he has a major size advantage. Next, the ability for Sandro Mamukelashvili to play inside and out will be key especially defensively against Denzel Mahoney. If Seton Hall can slow down Mitch Ballock they will have a great opportunity to win this game.
Now, for Creighton, they must be great against a very solid Seton Hall defense. Also, Marcus Zegarowski will need to be very efficient against McKnight getting to his spots offensively. Furthermore, Ty-Shon Alexander needs to be a dynamic scorer and will the way a distributor as well. In addition, Mitch Ballock is the key for Creighton, as when he gets going the offense takes another level. Denzel Mahoney has major size and versatility who is only emerging into more of an option for Creighton who can have a big day. Lastly, Damien Jefferson must use his athleticism against Romaro Gill to remove him from protecting the paint. Seton Hall's defense lead by McKnight will lead the way for Seton Hall over Creighton.
Prediction: Seton Hall 74 Creighton 68
(3) Kansas at (14) West Virginia
West Virginia has an opportunity to get back on track with a high-level game against Kansas. The inside prescience for West Virginia will be vital for their success in containing Udoka Azubuike with Derek Culver and Oscar Tshiebwe who can get Azubuike into foul trouble. In addition, Jordan McCabe will need to have a solid day going up against Devon Dotson, one of the best point guards in the country. Next, Miles McBride is going to need to make big shots and play strong defense against the backcourt of Kansas. In addition, Jermaine Haley and Emmitt Matthews need to provide consistency on the offensive end and shutdown Ochai Agbaji.
The West Virginia defense needs to contain the speed of Dotson when attacking and pushing the ball in transition. As for Kansas, they must have Azubuike stay out of foul trouble in this game against a formidable frontcourt in Culver and Tshiebwe. In addition, Isaiah Moss needs to be able to make big shots against the stingy West Virginia defense. Also, Agbaji needs to be really effective in this game against the wings of West Virginia that have multiple players who can defend him. Continued, Marcus Garrett must be the most active defender for Kansas to disrupt West Virginia's offensive flow. Bob Huggins will come away with a vital win against a very good Kansas team.
Prediction: West Virginia 72 Kansas 67
(16) Colorado at (17) Oregon
Oregon must find consistency if they are going to live up to their talented roster. Their frontcourt needs to find consistency for Oregon to be successful. The play of Shakur Juiston and Chandler Lawson must be more consistent and be offensive threats for Oregon. In addition, Anthony Mathis needs to find his shooting stroke for Oregon and proving an additional option to the perimeter. Furthermore, Payton Pritchard will need to have a big game against McKinley Wright in a very good point guard battle. Also, Will Richardson will need to bring solid defense against the Colorado guards in Shane Gatling and D'Shawn Schwartz. Oregon needs continuity offensively for them to have success against Colorado.
As for Colorado, their perimeter will need to lead the way. For starters, Wright needs to continue to be very solid against Pritchard. Continuing, D'Shawn Schwartz and Shane Gatling have produced very well for Colorado and will need to continue to do so against Oregon. Next, Tyler Bey needs to be the dominant force he can be on both ends with his size and versatility on offensively. Evan Battey sets the tone for Colorado and his toughness will be key in limiting Oregon inside and on the boards. Oregon is starting to need some big wins they'll get one against Colorado with Pritchard erupting.
Prediction: Oregon 77 Colorado 75
Images Courtesy of, 247 Sports, ESPN.com,
You can "Like" The Game Haus on Facebook and "Follow" us on Twitter for more sports and esports articles written by other great TGH writers along with James!
"From Our Haus to Yours"