Adam Miller
Miller was a highly touted recruit with major upside as an offensive player. First off, he is very good off the ball being a consistent threat as a shooter with his quick release. His efficiency from the three-point line is good at 34.0%. Continued, his development being more than just a shooter will be key in his expanded role. Next, Miller has good size with the ability to get in the lane and make shots over defenders. His growth as a ball handle and someone that attacks defenders will allow him to take the next step. Also, in transition, he is really good at getting to the rim and spotting up as a three-point shooter. His offensive potential is very high and further development will allow him to make a massive jump forward. Now defensively, he plays with good activity on the basketball and has solid length. His engagement defensively off the basketball is good as well and has the size to defend multiple positions. Adam Miller is going to be one of the top transfers this off-season.
Myreon Jones Florida
Jones has the ability to be a high-level scorer for Florida. First off, he's very effective with making shots off the dribble from the mid-range and three. Next, he does a solid job playing and moving without the basketball gets in a position to be a threat. Furthermore, the capability for Jones to develop his skill set to finish around the basket is an area of improvement. His ability to come off of handoffs is really good allowing him to get an advantage and attack in the mid-range area. Next, his aggressiveness as a three-point shooter needs to be showcased with his efficiency from the perimeter. As for defensively, his ability to guard bigger players and with strength is a concern drive. Therefore, his ability to guard the ball is an area to improve. Myreon Jones will add impact scoring with efficiency to Florida a part of a strong backcourt with Brandon McKissic.
Christian Bishop
Bishops will be one of the most coveted transfers available because of the growth in his game and the versatility he will provide. Now, Bishop is a matchup problem with his ability to attack slower bigs with his finishing and ball-handling ability. Next, the activity of Bishop is very good with his ability to finish on rolls, lops, and in transition is elite. Continued, the efficiency of Bishop's game is great at 68.1% from the field. Additionally, he is a good rebounder who can contribute to second-chance opportunities. The growth in Bishop's game would be to improve his jumper from the mid-range and direct post-ups. However, the mobility without the ball is elite and his finishing around the basket is great. The overall skill Bishop has from his position poses major problems for opposing teams. As for defensively, his size can be an issue against the best post players in the country. However, his activity defensively with altering shots and ball screen defense is very good. The movement Bishop plays with makes a major addition for whatever team lands him.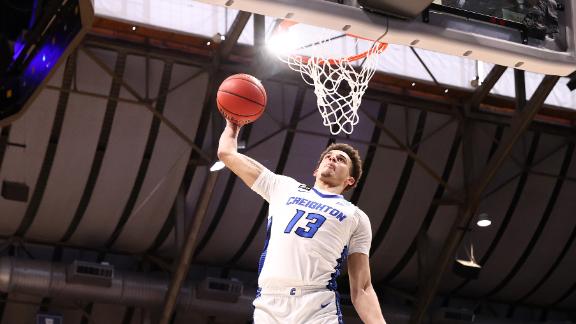 Xavier Pinson
Pinson will bring really good versatility at the guard position for his next school. Additionally, he can really go in transition with his ability to finish at the rim. Next, Pinson has the ability to make open perimeter jumpers but must improve his consistency to take the next step. Pinson does a good job of getting in the lane to make plays. Further, Pinson must improve his decision-making as a passer and limit some of the easy turnovers. The overall efficiency in Pinson's game is where he can take that next step. As for defensively, he is very good with his length and activity off the ball. As well as, his on-ball pressure consistently being in good position and versatility of guarding multiple positions. Xavier Pinson will have the opportunity to be a solid contributor at his next school.
Darrion Trammell
Tramell having three years of eligibility will have the potential to have a major impact at a higher level. First off, he has elite quickness with the basketball and is extremely effective in ball screens. Next, his overall efficiency should improve as well at his next school as a scorer. Furthermore, his ability to make threes off the catch and dribble is really good. Additionally, the pace he plays with is really effective playing different speeds and being good in transition. The quickness of Trammell allows him to get downhill and attack bigs in mismatches and the finishing ability is there. Now defensively, he is pretty good on the ball and off it taking way passes with solid denial. Also, he is deceptively long for his size which allows him to be even more effective. Darrion Trammell's scoring and pace will allow him to have great success at his next school.
Earl Timberlake Memphis
Timberlake a highly touted recruit will look to have greater success than his one season at Miami. Furthermore, his ability to move without the basketball is good with being available on cuts to the rim and the ability to be effective in the middle of zones. Next, his development with basketball will allow Timberlake to take the next step. Also, he has the physical tools and versatility positionally to be really good, but the overall ball skills need to improve. Additionally, he will rebound effectively on both ends, and positionally he will have size advantages. He is effective is in transition with the ability to attack the rim effectively. The improvement of his perimeter jumper would go a long way towards his offensive skill set. Now defensively, he has the athleticism and size to develop into a very good defender. The overall activity and versatility will be the key to his success on the defensive end. Earl Timberlake has a great amount of upside to be an impact transfer for Memphis.
Chris Lykes Arkansas
Lykes will bring dynamic energy to Arkansas' backcourt to lead the way at the point guard position with his scoring ability. Additionally, he has constantly improved his three-point shooting by being able to take them off the catch and dribble. Furthermore, he has playmaking ability in transition with his tempo and passing ability to be really effective with teams with high tempo such as Arkansas. Also, he has the ability to get mismatches on ball screens being able to blow by defenders or pull up for jumpers. The overall efficiency of his offense has constantly improved and will be valued by Arkansas. As for defensively, his engagement and activity on the ball are really good. His ability as a help-side defender on the perimeter is good creating turnovers and steals. Chris Lykes will be a major addition to the Arkansas backcourt leading the way.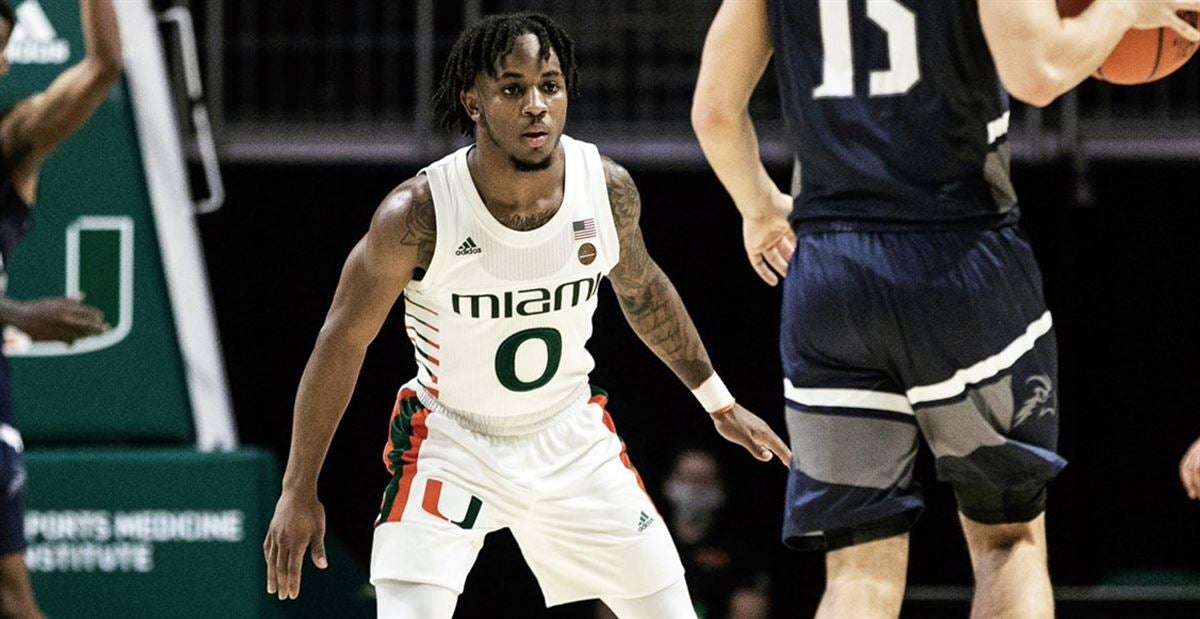 Seth Lundy
Lundy has really good size and brings toughness with his versatility adding to the perimeter. Next, he has the ability to get to the basket strong and finishing consistently. Additionally, he can be a mismatch problem for teams when he plays small ball four with his shot-making ability from three. Further, can be really effective in ball screens by a player who stretches the defense with his shooting and driving ability. Also, he spots on the perimeter really well having a quick shot release. The effort Lundy plays with on a consistent basis is the type of winning player teams want in their programs. He runs the floor well in transition whether as on the perimeter or as a rim runner. Now defensively, is important for him to become a better defender on the ball-handling drives. Lundy's toughness and scoring ability would be a great fit for his next team.
DJ Jeffries
Jeffries has the talent and physical tools to be a high-level transfer and has success at his next place. However, the overall efficiency and decision-making as a scorer need to improve with getting easier shots. Additionally, his versatility to handle the basketball and being able to post up with his size makes him intriguing for teams. Therefore, his improvement as a shooter and skill set will be key in his development as an offensive player. He can be a dynamic threat in transition with his size and finishing around the basket. The efficiency of DJ Jeffries is one of the biggest concerns with Jeffries being an impact player at his next school. Continued, his ability to effective in the mid-range area and as the driver has great potential and can be a matchup problem for defenders. As for defensively, he has the size and rebounding to be a productive defender. Now, his ability to guard the perimeter must improve with his mobility. DJ Jeffries has major potential to be an impact recruit if his efficiency improves.
Jaemyn Brakefield
Brakefield showed flashes of potential during his freshman season at Duke and should be productive at his next school. Now, he has the ability to be versatile offensively with stretching out on the perimeter for three-point opportunities. Additionally, he has the ball-handling and size to drive to the basket effectively. Also, he will have the ability to post up and be an effective player in the mid-range. The offensive skill set is there for Brakefield as long as the development continues in the right direction. Next, Brakefield will be a major contributor in transition offense with getting to the basket and spotting up on the perimeter. As for defensively, the motor he plays with will help him a lot on this end. Also, his size and versatility to be able to guard multiple positions will be valued. Brakefield should be a nice addition for a team adding scoring, effort, and versatility.
Emmitt Matthews
Matthews has the ability to contribute greatly on the boards and towards the toughness of the team. Additionally, he is capable of making open perimeter jumpers but could improve his efficiency by shooting only 30.0% from three. Next, his evolvement with basketball needs to improve for Matthews to take the next step in his game. Furthermore, he could improve as a driver with his size and ability to be comfortable around the basket. His motor on offensive boards is very good and will contribute in that area. Now defensively, he has the size to be effective in most matchups. His improvement must come off the ball locating specific matchups and take away their strengths. Matthews will be a solid role player for his next destination.
Myles Johnson
Johnson brings great efficiency around the basket and has really good touch in scoring areas. Next, he does a very good job in ball screens with getting really good positioning on rolls. Furthermore, he has the ability to score with either hand and does a solid job of working the right and left sides in the post. Also, he is a factor on the offensive glass being in a good position for put-back opportunities. Additionally, he faces up well on both blocks and plays with good patience. As for defensively, he is one of the best interior defenders in the country. He is very active in the post with the ability to deny post entries and be a great shot blocker. Myles Johnson will be a strong contributor to a team with his leadership and interior presence.
Jacob Young
Young plays with great energy and passion whose the pace of play is at a high level. Continued, Young did a very good job in an expanded role shooting the ball effectively from three off the catch and dribble at 36.9% from three. Furthermore, he has elite speed in the open court in transition can be great at getting to the basket. Next, the improvement to be able to finish over bigger guards is key for the next step. Also, Young does a very good job of utilizing ball screens to get his shot and get into the lane. The biggest impact offensively by Young is the energy he plays with the basketball. Now defensively, he brings really good activity on the basketball and has a consistently great motor. Jacob Young will be an impact recruit just based on the energy he'll bring to that program.
Alexis Yetna Seton Hall
Yetna will be looking to be a major contributor inside for Seton Hall providing consistent offense and rebounding. Next, the development of Yetna's jumper in the mid-range and three will make his game more versatile and effective. Furthermore, his efficiency around the basket could take the next step in being a really dependable scorer. Additionally, improved strength would go a long way in his development as a player. As for defensively, he does a solid job of getting out the perimeter and being at least contain the basketball. The improved lateral movement and strength would be beneficial. Alexis Yetna should be a good addition to the Seton Hall frontcourt.
Xavier Johnson Indiana
Johnson will look to be a key addition to the Indiana perimeter and start the Mike Woodson era strong. Next, Johnson is primarily looking to attack off the bounce getting to the mid-range area. Furthermore, the growth in his game beyond the three-point line will be important, and his ability to shoot off the catch in rhythm. Also, Johnson is a good playmaker who has the capabilities to get others involved effectively. Additionally, his ability to attack in transition will be a major addition to Indiana. Now defensively, he brings good effort on the basketball and is good with 2nd effort opportunities. Johnson will add a perimeter scoring threat to Indiana looking to return to Big Ten relevancy.
Images Courtesy of, 247 Sports, ESPN,
You can "Like" The Game Haus on Facebook and "Follow" us on Twitter for more sports and esports articles written by other great TGH writers along with James!
"From Our Haus to Yours"